Motivational Teacher–Environment fit as a framework for retention-related outcomes
| | | |
| --- | --- | --- |
| ABG-98785 | Thesis topic | |
| 2021-06-14 | | Public funding alone (i.e. government, region, European, international organization research grant) |
Université Grenoble Alpes
Saint Martin d'Hères - Auvergne-Rhône-Alpes - France
Motivational Teacher–Environment fit as a framework for retention-related outcomes
Sociology, anthropology, learning sciences
Person-Environnement Fit, Teacher motivation, longitudinal
Topic description
This project addresses a main "global" research question: To what extent does the fit or misfit between the characteristics of teachers and the characteristics of their work-environment affect job satisfaction, organization commitment and intention to leave and which mediation mechanisms explain the relationship between fit/misfit and teacher adjustment? This research question will be investigated under 2-time frameworks (Cross-sectional vs. Longitudinal) *2 analytical frameworks (Variable-centered vs. Person-centered). By using a commensurate framework of teachers-work environment needs-supplies fit (Caplan, 1987; Van Hoye & Turban, 2015), MOTEEV-fit project seeks to lay the foundations for a more in-depth understanding of the psychological functioning of teachers at work in a context of loss of attractiveness of the profession, by placing the focus on the analysis of the effect of the complex fit/misfit processes that exist between teachers' needs and need-supplies from their work environment. This project could have important practical benefits in terms of potential interventions toward preventing or remedying a lack of needs-supply fit and reducing the risk of teacher resignation and turnover. Learning more about the adjustment processes at work will enable policy makers and schools to make informed, focused decisions about which strategies to use, or to avoid, to attract and retain teachers. To the best of our knowledge, this kind of research project has not been rolled neither in France nor in other country yet
The Ph. D student will have to:
- become familiar with the scientific literature on motivation in an academic and professional context among teachers and students.
- coordinate and carry out experiments in schools (meeting with teachers and setting up research protocols).
- develop and lead the methods of exploitation, collection and analysis of the data collected during the longitudinal study
- carry out statistical analyzes and contribute to the interpretation of the results.
- participate in the promotion and dissemination of these results, in particular through the drafting of reports, scientific articles or oral / displayed communications at conferences.
Main activities:
- Design and manage a research protocol
- Pilot research and ensure the valuation of the results of this study
- Ensure the project management of the development of databases
- Develop and formalize methods allowing the production or analysis of data
- Implement methods or protocols for collecting data and ensuring its analysis and interpretation of the results
- Design and carry out a scientific and methodological watch
Funding category
Public funding alone (i.e. government, region, European, international organization research grant)
Funding further details
Presentation of host institution and host laboratory
Université Grenoble Alpes
The Laboratory of Research Acquisition in Context at the University of Grenoble Alpes is rooted in the field of educational sciences. Internationally oriented, he is developing research based on observation, experimentation and modeling, to study the complexity of learning processes in context and the way to promote them. The identity of LaRAC is marked by the realization of longitudinal and experimental studies, and by methodological and theoretical contributions that integrate those of the disciplines contributing to education (e.g., psychology, sociology, didactics). LaRAC's research also aims to serve evidence-based interventions. In this, they pay attention to concretely apply the problems of knowledge of their results and are characterized by a desire to bring practical, useful and usable benefits to actors in education and training. The study of learning in contexts of application to different areas in which individuals develop at any learning age: academic (eg, schools), production (eg, companies), health (eg, medical and prevention structures) and environment (ecology and conditions).
The structuring of LaRAC is also based on a common vision of research and its articulation with society. .The strength of the unit lies in the fact of studying learning in the most comprehensive way by mobilizing different levels of analysis, ranging from a micro (individual) level to a macro (societal) level with the aim of articulate to understand the different facets and interactions of the phenomena at work in learning in context. The team is attached to the Doctoral School of Human, Political and Territorial Sciences (ED 454-SHPT).
Team description (N+1 and colleagues) :
The laboratory is headed by a director (Pascal Pansu), assisted by an office which meets when convened by the director and defines with the latter the proposals concerning staff needs, job profiles, the composition of monitoring committees.
It is composed of :
21 permanent associate professors who teach in the departments of education sciences of the UGA and sociology of the UGA, the National Higher Institute of Teaching and Education (INSPE) of Grenoble and the Institut Universitaire Technologique 2 (IUT2) of Grenoble.
- 15 doctoral students,
- 4 post-docs,
- 1 administrative & financial manager (100%) and 1 administrative & financial manager in support (33%).
Also attached to the laboratory:
- 1 professor emeritus, an MCF-HDR emeritus and an honorary professor
- a dozen associate members: associate researcher-collaborators (former doctoral students, associate researchers from other universities, national education doctors), practitioners and institutional members, in particular from national education (Grenoble academy)
Candidate's profile
Expected skills (priority) :
Very good knowledge of tools and methods of analysis in Human and Social Sciences
Trade skills/ expertise
A good proficiency in English
Ability to design and monitor databases and ongoing studies (e.g., longitudinal cohorts)
Ability to follow and support a specific project
Personal skills
Autonomy
Rigor
Intellectual curiosity
Ability to work in a team
Demonstrate versatility to adapt to contract constraints We are preferably looking for a candidate with a Master's degree in educational science or social psychology, with a solid foundation in social and cognitive psychology, in oral and written English, and mastering a data processing software (R, SAS). A Master 2 Research and the completion of research paper related to the thesis subject will be appreciated.
Apply
Close
Vous avez déjà un compte ?
Nouvel utilisateur ?
More information about ABG?
Get ABG's monthly newsletters including news, job offers, grants & fellowships and a selection of relevant events…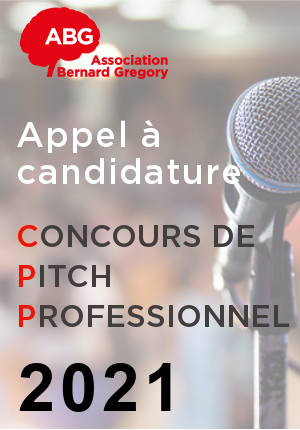 They trusted us