Lab Manager
| | | |
| --- | --- | --- |
| ABG-99314 | Job | Confirmed |
| 2021-07-15 | Permanent | > €35,000 and < €45,000 annual gross |
Gif-sur-Yvette - Ile-de-France - France
Employer
We're an early stage biotech start-up founded by Lionel (Ex Google) and Patrick (PhD Genetic Editing, ENS), working on the first generation of bioengineered plants to fight air pollution. We start with indoor air pollution, which is up to 5 times higher than outdoors and due to a specific type of pollutants called VOCs. We create plants that can effectively remediate these compounds in your home. Our longer term ambition is to leverage our technologies for other large scale applications such as carbon capture and storage for example. We are backed by top tier Silicon Valley and European investors and are currently based in Paris, France.
We are looking for passionate, ambitious, rigorous and talented individuals to supercharge our R&D and join us on our mission: putting nature at the heart of product innovation to drive positive change. We're looking for individuals who are not afraid to take on seemingly impossible challenges, humble enough to recognise when barriers are insurmountable, yet ingenious enough to find workable solutions.
We are at the beginning of a thrilling journey; with amazing growth opportunities. Joining us means being part of our world-class team and having a huge impact on our R&D and the development of our products. You will get to exercise your leadership, critical thinking, project management skills and team spirit by acquiring multiple responsibilities in an ultra fast-moving environment. You will also contribute to the exceptional working environment we are cultivating.

At Neoplants, we aim to rekindle that spark we had in our eyes when we first got into science. If you are as excited as we are about state of the art technologies, exploring uncharted scientific territories, pushing the boundaries of what is conceivable for good, if you want to transform the way people think about genetics and work on inspiring deep-tech products that have a real positive impact on the environment and people's lives, join us and help us lead this movement.
Position and assignments
We are looking for an extremely motivated, creative and organised individual to help build from scratch and run the lab of the future! If you're a super proactive person, have an exceptional problem-solving mindset, and a love for cutting edge science, this is for you.
We're looking for someone with very high attention to detail and an extremely rigorous work ethic. As from day 1 you will work closely with the CTO on crucial workstreams with very strict timelines. We expect your organisational skills to be excellent in order to flawlessly manage many demanding workstreams in parallel. You will interact daily with all the members of our R&D team to have a detailed understanding of our lab workstreams and propose improvement perspectives. Your work will deeply impact all current and future Neoplants R&D efforts, and will be instrumental in achieving our short and long-term goals.
Scope of position:
Work closely with the CTO to design and build the Neolab
Put in place and take charge of a robust Neolab inventory management system
Have full ownership on all R&D-related orders and interact with suppliers to ensure we receive them in a timely manner
Help setup standard operating procedures and other organisational processes to ensure the smooth running of our R&D efforts
Have an intimate knowledge of all equipments, consumables, workstreams, processes and general going ons in the Neolab
Proactively and autonomously solve all R&D-related operational issues
Help identify and advise the CTO on new equipments needed to increase productivity of the Neolab as we grow
Build meaningful relationships with all members of our R&D team to identify needs and preempt future hurdles and opportunities.
Geographic mobility:
No business trip
Profile
Required:
3+ years of experience in an R&D lab
Infinite and undying love for organising and optimising
Extreme scientific rigour and attention to details
Proactive and action oriented mindset
Affinity for testing and implementing new technologies
Proficiency in, and affinity for, both data and project management softwares
Proven leadership skills and ability to work autonomously with no supervision
Flexibility and ability to thrive in an ultra-fast moving work environment
Exemplary team spirit and great interpersonal skills
Excellent oral and written communication skills in both French and English
Nice to have:
Experience in a biology-related startup
Apply
Close
Vous avez déjà un compte ?
Nouvel utilisateur ?
More information about ABG?
Get ABG's monthly newsletters including news, job offers, grants & fellowships and a selection of relevant events…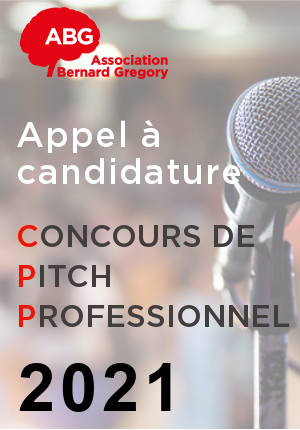 They trusted us