Recyclage du NaOH en hydrométallurgie du graphite
| | | |
| --- | --- | --- |
| ABG-99392 | Thesis topic | |
| 2021-07-21 | | Public/private mixed funding |

Université du Québec en Abitibi-Témiscamingue
Rouyn-Noranda - Canada
Recyclage du NaOH en hydrométallurgie du graphite
Process engineering
Process engineering
Engineering sciences
Graphite, hydrométallurgie, génie minéral, critique
Topic description
Les métaux critiques et stratégiques (MCS) regroupent des éléments dont le graphite, le vanadium, l'antimoine, le cobalt et le cuivre. Le graphite, utilisé dans les véhicules électriques doit être purifié jusqu'à une teneur supérieure à 99,95 % pour fabriquer des batteries Li-ion performantes, une opération complexe et dont les impacts environnementaux sont mal connus. Ce projet étudiera le recyclage de la soude caustique (NaOH) dans la purification du graphite, un procédé pour lequel des essais à petite échelle ont été réalisés. L'objectif global est de minimiser l'empreinte environnementale et les coûts de la purification hydrométallurgique du graphite.
Objectifs : L'étudiante ou l'étudiant recruté sera responsable de la réalisation d'essais de laboratoire visant ces objectifs:
• Caractériser des échantillons de graphite et de solutions de NaOH contaminées fournies par le partenaire industriel afin d'établir comment les impuretés atteignent la soude caustique.
• Tester et modéliser les approches de reconditionnement du NaOH et les comparer et maximiser le recyclage du réactif.
Funding category
Public/private mixed funding
Funding further details
18000/an
Presentation of host institution and host laboratory
Université du Québec en Abitibi-Témiscamingue
L'Institut de recherche en mines et en environnement (IRME) de l'UQAT, situé au cœur d'une région riche en sites miniers actifs, est la seule université au Québec qui a fait du secteur minier un élément distinctif de sa contribution à la science et à la technologie. La recherche réalisée à l'UQAT aborde l'exploration et l'exploitation minières, le traitement des minerais et l'hydrogéologie avec une dominante en environnement minier.
Avec un volume de recherche annuel important, l'UQAT représente un pôle de renommée « mines et environnement » reconnu à l'échelle internationale. Plusieurs projets de recherche et groupes de recherche se créent en collaboration avec des partenaires.
PhD title
Maîtrise/Doctorat en génie minéral
Country where you obtained your PhD
Canada
Institution awarding doctoral degree
UQAT
Graduate school
IRME
Candidate's profile
Un bon ou excellent dossier académique, avec un baccalauréat complété (licence dans le système français) en hydrométallurgie, génie métallurgique ou des matériaux, génie chimique, génie des mines, en géologie ou tout autre domaine jugé pertinent. Doit faire preuve d'autonomie et de curiosité et avoir de bonnes aptitudes pour le travail en équipe
Apply
Close
Vous avez déjà un compte ?
Nouvel utilisateur ?
More information about ABG?
Get ABG's monthly newsletters including news, job offers, grants & fellowships and a selection of relevant events…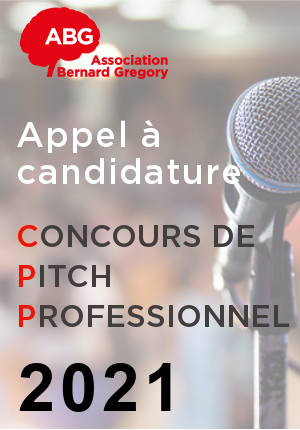 They trusted us