Quality Manager
| | | |
| --- | --- | --- |
| ABG-99462 | Job | Confirmed |
| 2021-07-26 | Permanent | Salaire à négocier |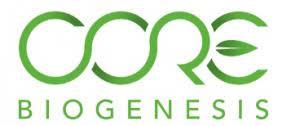 Core Biogenesis
Strasbourg - Grand Est - France
Employer
Core Biogenesis leverages the scalability of plants to simplify and accelerate the mass-production of sustainable, high-performance recombinant molecules used today in Cultured Meat and Cellular Therapy.
By using plants and proprietary synthetic biology technologies to build the world's most scalable bioproduction, we aim to unlock the promises of the bioeconomy.
Core Biogenesis is a young and rapidly scaling biotechnology startup, based in Paris and Strasbourg. Founded in 2020 by Chouaïb Meziadi and Alexandre Reeber, it is backed by some of the best European investors including Entrepreneur First and XAnge.
Core Biogenesis is seeking a driven Quality Manager to join Core Biogenesis to establish its quality strategy and implementation. You must have a combination of start-up and product development experience, as well as understanding of phase appropriate GMP application to bio manufacturing.
Position and assignments
Reporting to the Chief Executive Officer, you will be responsible for the establishment of the quality system of the organization, the implementation of quality programs for product development and cGMP manufacturing and promoting the quality culture throughout the organization. You will initially conduct activities geared towards the implementation of Quality Assurance and Quality Control functions to support Core biogenesis product development and commercialization plans.
Geographic mobility:
National
Profile
Develop and maintain a robust Quality Management System to ensure efficient and compliant product development programs, support cGMP product manufacturing, and meet both client and regulatory expectations.
Design, implement and continuously improve the quality system to support product development, pilot-scale production and cGMP manufacturing
Design product specification while supporting the commercialization plans of Core biogenesis' products.
Develop a corporate quality structure and promote the concept and principles of Quality to the team
Establish the Document Control procedures for development and issuance of reports, company policies, Standard Operating Procedures, Batch Production Records, Corrective Action Preventive Action reports, and other documents supporting product development and cGMP manufacturing.
Develop a strategy to apply cGMP requirements by phase of development of the company's product pipeline
Oversee documentation, qualification and performance tracking of all product development efforts to identify deviations from quality standards
Perform internal audit to support continuous improvement systems and external audits of vendors to support cGMP manufacturing activities
Support Quality Control lab process improvement initiatives
Support hiring plans to further develop the Quality Assurance and Quality Control functions.
Articulate issues and concerns to senior / executive management in a constructive and actionable manner.
Apply
Close
Vous avez déjà un compte ?
Nouvel utilisateur ?
More information about ABG?
Get ABG's monthly newsletters including news, job offers, grants & fellowships and a selection of relevant events…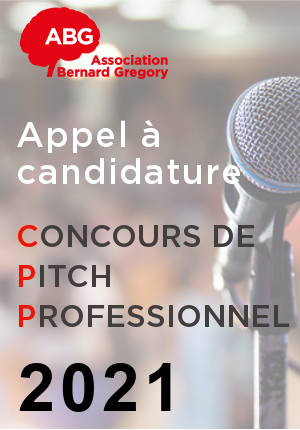 They trusted us