CIFRE - Conception et pilotage d'un atelier de fabrication automatisé/robotisé et mobile dans le cadre de la production de masse et circulaire des culottes Petit Bateau.
| | | |
| --- | --- | --- |
| ABG-99513 | Thesis topic | |
| 2021-07-28 | | Cifre |
Troyes - Grand Est - France
CIFRE - Conception et pilotage d'un atelier de fabrication automatisé/robotisé et mobile dans le cadre de la production de masse et circulaire des culottes Petit Bateau.
Engineering sciences
Robotics
automatisation, robotisation, industrie 4.0, production
Topic description
L'objectif de cette thèse sera d'étudier les conditions et proposer des solutions technologiques (robotisation, automatisons…) pour relocaliser la production d'un des produits emblématiques de l'entreprise : la culotte Petit Bateau. Cette étude portera sur l'ensemble des dimensions techniques, économiques et sociales… qui
doivent être repensées de manière concomitante et interactive.
Les différentes étapes opérationnelles envisagées pendant la thèse sont les suivantes :
- Etat de l'art sur l'automatisation / robotisation dans l'industrie textile (tricotage / confection / conditionnement…)
- Analyse de terrain du processus socio-technico-économique complet d'obtention des produits actuels (analyse des données d'entrées et de sortie, interview des acteurs, modélisation des processus, évaluation/chiffrage économique et environnemental…)
- Proposition de reconception des produits actuels pour les adapter au futur process industriel (éco-conception, analyse de la valeur…)
- Propositions (technico-économiques) pour l'automatisation / robotisation des machines / ateliers / usines
- Réingénierie des processus pour identifier et accompagner les changements
- Pilotage, industrialisation et organisation de la supply chain.
Sur le plan scientifique, l'objectif est de contribuer et d'étudier de manière empirique un cas concret de relocalisation industrielle afin de pouvoir formaliser des connaissances plus génériques notamment sur les conditions de scalabilité de ces phénomènes complexes.
Ces nouvelles connaissances pourront alors permettre de proposer de nouveaux dispositifs (modèles, méthodes, outils…) pour accompagner ces processus de relocalisation industrielle dans une logique de développement durable.
Funding category
Cifre
Funding further details
Presentation of host institution and host laboratory
Petit Bateau
Le doctorant travaillera dans les locaux de Petit Bateau.
L'encadrement scientifique sera assuré par Jérémy Legardeur (ESTIA Bidart) et Hélène Chanal (SIGMA Clermont / Institut Pascal)
PhD title
Doctorat de Génie Mécanique
Country where you obtained your PhD
France
Institution awarding doctoral degree
Université de Bordeaux
Graduate school
Candidate's profile
De formation technique et scientifique Bac + 5 (Master, Ingénieur…), avec une forte sensibilisation aux technologies d'automatisation, de robotisation, au développement durable, à la conception et aux processus industriels, aux sciences humaines et sociales (gestion, management…)
Amené à côtoyer des salariés, des entrepreneurs et des chercheurs, le (ou la) candidat(e) aura une certaine
expérience de participation à la vie d'une entreprise (stage ou emploi) et fait preuve de sens relationnel, de curiosité, et de capacité à travailler en équipe sur des approches pluridisciplinaires portant sur des problématiques présentes et prospectives.

Apply
Close
Vous avez déjà un compte ?
Nouvel utilisateur ?
More information about ABG?
Get ABG's monthly newsletters including news, job offers, grants & fellowships and a selection of relevant events…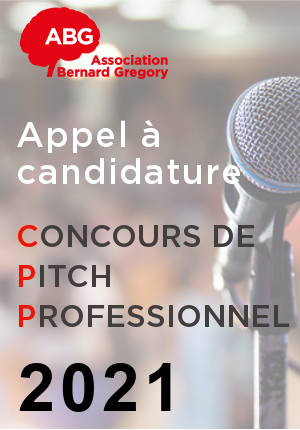 They trusted us