Post-doctoral nuclear physicist position for improvement of rock density measurement based on inelastic gamma rays
| | | |
| --- | --- | --- |
| ABG-99530 | Job | Confirmed |
| 2021-07-30 | Fixed-term 12 Month | > €45,000 and < €55,000 annual gross |
Schlumberger-Clamart (France)
Clamart - Ile-de-France - France
Digital
Engineering sciences
nuclear, modeling, Monte Carlo, MCNP
Employer
Schlumberger, the leading provider of technology and services to the energy industry. Throughout much of the oil and gas lifecycle in over 120 countries; we design, develop, and deliver technology and services that transforms how work is done.
"Etudes et Productions Schlumberger" in Clamart (France) designs and produces drilling tools that perform formation evaluation in the oilfield wells to identify and describe oil or gas reservoirs. This exploration of the possible reservoir involves a variety of nuclear measurements, based on photons or neutrons detection.
Position and assignments
The main objective of this post-doctoral position is to improve a unique density measurement dedicated to the formation evaluation in the oilfield wells. Called sNGD, for Sourceless Neutron-Gamma Density, it is produced by the following system:
A neutron generator is embedded in the drilling tool, together with two neutron detectors and two gamma detectors; gamma rays induced by neutron inelastic diffusion on the rock/fluid nucleus are used as secondary "gamma source"; the Compton diffusion of these gamma rays through the rock/fluid will give a direct measurement of the density of the rock/fluid mix.
Schlumberger is the only provider of such a measurement which is commercial today but still not as performant as his predecessor, the density measurement done with a radiochemical source (Cs-137). There is a strong demand from clients to improve the sNGD in order to definitely remove the radiochemical source measurement, whose poses health and safety hazard and for which the local state regulations are often very stringent.
The Postdoctoral student will work at the company site under the supervision of Schlumberger experienced nuclear physicist to:
Model different environments
Analyze existing experimental databases from both laboratory and well dataset.
Develop innovative approaches to improve the current results (involving hybrid solutions with physics and machine learning, possible collaboration with data scientist)
Evaluate the impact of the different inelastic cross section libraries on the modeling of the measurement
Take an active role in documenting and presenting results to the different stake holder
Duration of the position is one year, renewable.
Geographic mobility:
International
Profile
PhD in Nuclear Physics
Good knowledge and use of Monte Carlo nuclear modeling (experience with MCNP code is an asset)

Confirmed experience in nuclear measurement analysis, using Matlab or Python codes and knowledge in data analytics

Knowledge of nuclear acquisition and nuclear detectors can be an advantage for a better understanding of parasitic effects during drilling operations.

Good communication skills and ability to work in a structured way in a culturally diverse and multi-disciplinary team with English as working language
Goals
The final goal will be to improve the current direct model in order to cover all the oilfield environments within the required measurement accuracy.
Apply
Close
Vous avez déjà un compte ?
Nouvel utilisateur ?
More information about ABG?
Get ABG's monthly newsletters including news, job offers, grants & fellowships and a selection of relevant events…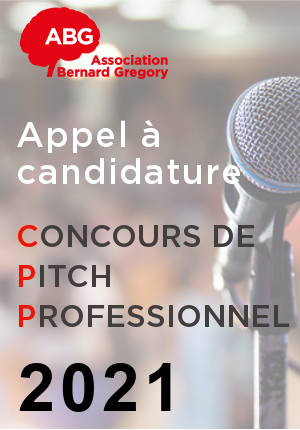 They trusted us