PhD offer: Technoeconomic evaluation of renewable energy integration in Power-to-X systems
| | | |
| --- | --- | --- |
| ABG-99925 | Thesis topic | |
| 2021-09-08 | | Public/private mixed funding |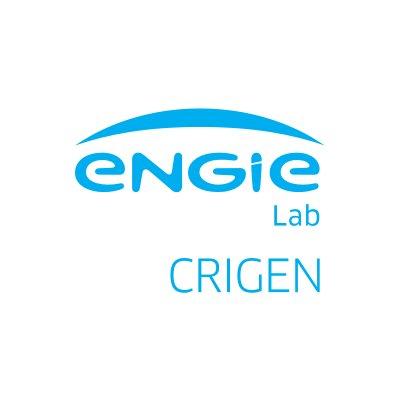 ENGIE
Stains - Ile-de-France - France
PhD offer: Technoeconomic evaluation of renewable energy integration in Power-to-X systems
Process engineering
Chemistry
Power-to-X, Renewable energy storage, Hydrogen, Process modelling, Dynamics
Topic description
Context:
Power-to-X (P2X) technology is emerging as an attractive solution for storing excess renewable energy. Through e-molecules, hard-to-abate sectors can work their way up to decarbonization while keeping a viable business model. Furthermore, e-molecules offer a dispatchable energy storage solution that can benefit the existing infrastructure and serve the established end-uses.
Nevertheless, this emerging technology still runs up against a multitude of technoeconomic roadblocks. Amongst major technical concerns, the integration of renewable energy with conventional synthesis processes is attracting great interest. For decades, these conventional plants have been optimized to ensure continuous operation while relying on a readily available and affordable fossil feedstock. The variable behavior of renewable energy production and their intermittent availability, enforces to rethink the design of these plants in order to increase flexibility and secure profitability.
Objectives:
The objective of the PhD project will be to demonstrate the technoeconomic feasibility of renewable energy integration with e-molecule production. More specifically, the scope of the PhD will cover the following:
Conduct a comprehensive state-of-the-art analysis of conventional synthesis processes
Pinpoint design issues and technical limitations that hinder flexible operation
Elaborate and investigate strategies for renewable energy integration in conversion processes
Compare and evaluate the different options on both technical and economical basis
Identify the most promising solutions based on first theoretical approach
Demonstrate the feasibility and performance of the promising solutions based on experimental evidence

Methodology:
To achieve these objectives, the PhD candidate will rely on both skills in mathematical modelling and experimental characterization of chemical process systems. More specifically, the methodology will revolve around the following:
Develop rigorous numerical model of conversion reactors at 0D, 1D and 2D when justified
Develop transient state models of conversion plants
Simulate dynamic response of studied systems at reactor and plant levels
Assess model results and propose control strategies to resolve encountered issues
Organize and contribute to the development of test rigs and pilot demonstrators
Plan and schedule experimental protocols
Lead and carry out experimental campaigns
Analyze and process experimental data
Validate mathematical model results with experimental work
Duration of PhD period :
4 years
Funding category
Public/private mixed funding
Funding further details
Thèse financée par ENGIE
Presentation of host institution and host laboratory
ENGIE
Location:
The PhD candidate will work in the frame of an existing collaboration between two high level research teams:
ENGIE Lab CRIGEN, part of the ENGIE Labs network, is ENGIE Group's corporate center for R&D and high-level expertise devoted to new energy resources (hydrogen, biogas and gas liquefaction), new energy uses in towns and cities, the buildings and industries of tomorrow and emerging technologies (computer sciences and Al, drones and robots, nanotechnologies and sensors). Within ENGIE Lab CRIGEN, the Hydrogen Lab is tackling technological challenges all along the green hydrogen value chain working in a collaborative manner with a hundred of international stakeholders to develop innovative technology related to hydrogen production, transport, storage and utilization.
The research group Inorganic Membranes and Membrane Reactors within the department of chemical engineering and chemistry in the Eindhoven University of Technology, is committed to the development of novel technologies for new, robust integrated (multi-phase) processing systems that are more sustainable, highly efficient, and inherently safe.
The PhD candidate, located at ENGIE lab CRIGEN in Stains (near Paris), will work in an international environment and contribute to a European funded project. The PhD duration will be 4 years and the PhD candidate will work under the supervision of Pr. Fausto Gallucci (TU/Eindhoven) and Dr. Alvaro Ramirez Santos (ENGIE Lab). Frequent travel is expected.
PhD title
PhD
Country where you obtained your PhD
Netherlands
Institution awarding doctoral degree
Eindhoven University of Technology
Graduate school
Candidate's profile
Qualifications and Skills :
This position is ideal for a Master 2 or an engineering school graduate specializing in process or chemical engineering. The candidate must demonstrate great motivation to pursue a PhD fellowship and high interest in the applied research field.
The candidate must demonstrate strong knowledge in these particular fields:
Mass, energy and momentum transport phenomena
Thermodynamic equilibrium and chemical reaction kinetics
Numerical methods for ordinary differential equations
Chemical reactor design and governing equations
Chemical plant design and modelling
Chemical process dynamics and control
Experimental protocols and design of experiments
Other optional technical skills:
Previous experience in process simulation tools such as Aspen Plus, Aspen dynamics and Aspen Custom Modeler
Previous experience in CFD modelling tools
Previous experience in Matlab Simulink
Previous experience in experimental work
Good understanding of energy transition challenges
Additional required soft skills include a strong drive for proposition and innovation, high level of autonomy, strong interpersonal skills, oral and writing skills. Most importantly, the candidate is team player that shows capacity to collaborate with co-workers in a multicultural and multidisciplinary workplace environment.
A good proficiency in written and spoken English is required for anyone attending the PhD program.
If you hold the demanded background, and you enjoy innovating, exchanging ideas, and creating connections, we would like to meet you.
Software skills :
- Aspen Plus, Aspen Custom Modeler, Aspen Dynamics
- Comsol
- Matlab
- Excel VBA

Complementary skills :
Both fluent English and French levels are mandatory (oral and writing).
Apply
Close
Vous avez déjà un compte ?
Nouvel utilisateur ?
More information about ABG?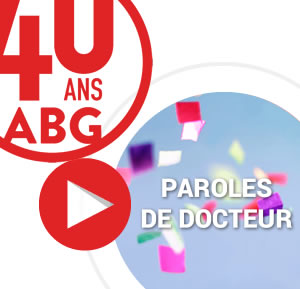 Get ABG's monthly newsletters including news, job offers, grants & fellowships and a selection of relevant events…
They trusted us