Sandra Giron joins ABG's Innovative Training and Coaching department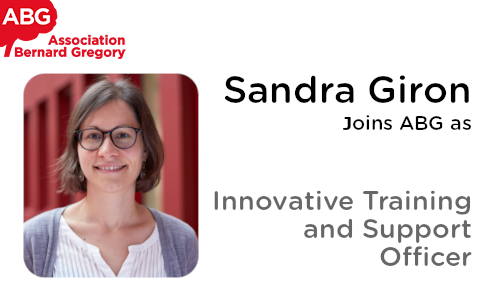 We are pleased to welcome Ms Sandra Giron to our ranks as Training and Coaching officer.
Get to know more about her background, her commitments and her objectives in this biography.
Sandra holds a PhD in experimental nuclear physics from the University of Paris Sud, completed at the Institute of Nuclear Physics in Orsay.
From 2012 to 2014, she put her skills at the service of a particle accelerator upgrade project, as a radiation protection physicist at CERN. During this experience, she worked at the interface between the experimental physicists and the technicians in charge of monitoring the installation.
She then joined EDF R&D in 2014, and contributed to the development of scientific calculation codes and software for engineers in charge of safety studies and the operation of French nuclear power plants, first as a research engineer and then as manager of a technical team.
In the meantime, Sandra took part in various career events during which she shared her experience with an audience of PhD candidates. Whether it is the Doctoriales, the D2I2 association's Perspectives workshop, or the CEA's doctoral student days, these experiences have given her a taste for sharing and exchanging with her peers, with a view to facilitating their professional integration or career development.
Sandra is keen to pass on methods and tools adapted to help everyone find their right place and live their career path to the fullest. She thus brings her expertise in team management and her benevolence to the ABG's Training Department, where she will be able to play a leading role in the design and conducting of training courses aimed at a wide audience, in particular experienced researchers: supervisors, managers and team leaders.