The WINNINGNormandy Fellowship Program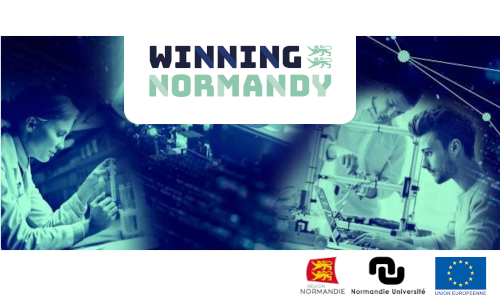 The WINNINGNormandy – the program WelcomINg and TraiNING international high-level post-docs in Normandy aims to promote attractive research careers in the Normandy Region in France by funding individual-driven research training and career opportunities for Experienced Researchers. The program is co-funded by the European MSCA-COFUND program and the regional council of Normandy. Application deadline for the 2nd and final call is October 14th, 2022.
About the WINNINGNormandy project
---
ABOUT THE WINNINGNORMANDY PROJECT
Post-doctoral researchers will be able to work in the host research unit of their choice among the interdisciplinary higher education institutions of Normandy. Their project will have to contribute to one of the 6 areas of specialization (with one transversal option : "digital") of the Norman Smart Specialisation Strategy (S3):
Food industry – "Preserving and sustainably transforming agricultural, marine, forestry and production systems"
Energy "Develop an energy mix towards zero carbon emissions"
Industry "Transforming processes for a high-performance, sustainable and digital industry"
Mobility & logistics " develop low-carbon mobility solutions that are efficient and secure"
Health "Accelerating synergies and innovation in the service of human and animal 5P medicine"
Risk management "make Normandy a resilient territory by mastering technological, natural, health and social risks"
Funding
A 2-year post-doctoral research fellowship with a minimum gross salary of 5540€/ month, and supplementary budget for research, training and travel expenses.
Experienced researchers will also benefit from an international interdisciplinary training program in the identified areas of specialization and on non-scientific transferable skills needed by researchers. Association Bernard Gregory will support selected researchers in their career development.
Eligibility criteria
Applicants must not have resided or carried out their main activity (work, studies, etc.) in France for more than 12 months in the last three years before the call deadline.
At the time of the call deadline, applicants must be in possession of a doctoral degree (or have at least four years of full-time equivalent research experience)
INFORMATION AND CONTACT
Information and contact : winning@normandie.fr