For over 40 years, our membership community has supported us and contributed to the highlights of our association's life. We pay tribute to them through a new series of interviews entitled: Our Members Have Talent. Discover the second interview of this series, featuring Marie TARDITI, Corporate Relations and Professional Integration Officer at CY University.
---
Tell us about your organization. What are some unique features of your organization? What is your relationship with ABG? When and why have you joined ABG?
What school activity are you most proud of?
What messages would you share with our audiences?
---

---
I have been working in two departments: Research, and the Department of Orientation and Professional Integration (DOPI).
The University CY Cergy Paris University, created on January 1, 2020 by decree n° 2019-1095 of October 28, 2019, is the merger of the University of Cergy-Pontoise, the ComUE Paris Seine. The engineering school EISTI, the ILEPS and the EPSS are also integrated as component institutions. ESSEC is associated by decree and is part of the University's governance. CY Cergy Paris University is responsible for the site policy as part of the "CY" initiative.
It represents 1,200 professors and research teaching staff, 800 administrative staff and 24,000 students spread over 14 sites.
CY Cergy Paris University focuses on:
A diverse university deeply rooted in its environment, helping all students to be successful;
An international research university developing advanced university-based research;
A university that is an actor in the societal and environmental transition, combining the transfer of knowledge to society (individuals, companies, civil society) and the delivery of training designed to enable everyone to participate in meeting the major challenges of the 21st century.
My mission for the integration/orientation part is to support PhD students and master's students, individually and collectively, in their career paths. I get to direct the training "Optimization of my PhD" in partnership with Thao Lang from ABG. Our objective is to facilitate the first year of PhD studies, and to develop the right reflexes to help the student pursue their career plans from the beginning of their PhD. I also sometimes carry out university skills assessments for specific needs.
For the corporate relations part, I organize, with my colleagues Emmanuelle Travet and Ipticem Kloula of the doctoral college, events to bring doctoral students closer to institutions outside the academic field. These events include panel discussions, testimonies from alumni, and the organisation of Doctoriales (a seminar designed to promote encounters and exchanges between these two worlds).
At CY Cergy Paris University, we are proud to be involved in the ongoing environmental transition and to be making all our students aware of these fundamental issues.
With ABG, we share a common passion to develop and improve the skills of PhD candidates, to facilitate their professional career while promoting the doctorate in France.
In conclusion, I would like to share my joy of working with PhD candidates and allowing them to become aware of the variety and richness of their talents and skills that they sometimes forget and/or diminish. Every interview and training session with them is an opportunity for a wonderful encounter - I hope that each of your readers will experience this, as I did myself.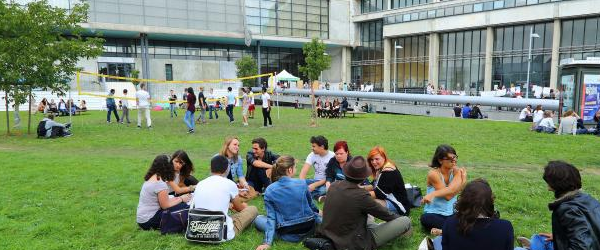 ---
Do you want to join our community of members? All information is available on the dedicated page