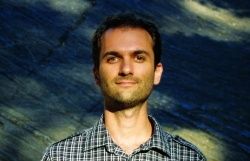 After a PhD in molecular biology from Harvard and five years of postdoctoral research at Princeton, Ethan Perlstein taking into account federal research budget decrease and vacancies' shortage, chose in 2012 to leave the academic sector in order to find new ways to fund basic science, such as the crowdfunding.

Thus, he will launch a first campaign through the RocketHub crowdfunding to fund a set of experiments on the effects of the addiction to the methamphetamine and collect in only seven weeks, about $25,460 from 407 donors.
This was enough to cover three months' salary for his technician in his lab at Princeton.

A key to the success of this campaign and the one that will follow, is the ability of this young scientist to popularize science and to interact with the public, while encouraging his peers to engage in the project.


Learn more (information available in French but also, in English through several web links) about the experience of Ethan Perlstein and the crowfunding as a way of funding research...