PhD - Neurosciences & Data science oriented profile
| | | |
| --- | --- | --- |
| ABG-100018 | Emploi | Niveau d'expérience indifférent |
| 13/09/2021 | CDI | > 35 et < 45 K€ brut annuel |

Capgemini Engineering France
Vélizy-Villacoublay - Ile-de-France - France
Psychologie, neurosciences
Computational Neurosciences / Cognitive Sciences / Data Science
Recherche et Développement
Employeur
A world leader in innovation and advanced engineering consulting, Capgemini Engineering (formerly Altran) its customers innovative ways to help them develop or to develop for them the products and services of tomorrow.
For more than 10 years, our research & innovation department has connected the talents of Altran and its ecosystem to understand, anticipate, imagine and materialize innovative products and services in health, mobility, engineering, industry, energy, networks and artificial intelligence.
In this context, we have launched an ambitious project around the uses of brain-computer interaction systems.
Poste et missions
This R&I project consists in designing, developing and experimenting with public and private partners innovative man-machine interaction solutions, embedding technologies of the brain-machine interface type.
The candidate will be integrated for two years into a multidisciplinary team, under the supervision of those responsible for R&I Programs. Its activities will consist (in particular) of:
•Carry out R&D work in connection with the project partners: design, implement and experiment with behavioral protocols involving the collection of neurophysiological signals in relation to the intended use cases,
•Optimize and improve the solutions developed in view of the experiments results,
•Ensure a technical, scientific and market watch on her/his area of ​​expertise
•Participate in the development of new partnerships,
•Capitalize and valorize results (scientific and industrial communications)
•Supervise trainees
The work may give rise to a patent deposit (s) and / or scientific publication (s).
Mobilité géographique :
Nationale
Profil
First experience after a PhD or post-doctoral, in Computational Neurosciences / Cognitive Sciences / Data Science
Experience in protocol design and physiological signals processing (notably EEG)
Proficiency in Python, Matlab, C/C++, GIT, data processing and analysis techniques
Knowledge in Machine Learning / Deep Learning
You have experience in innovation, digital and new technologies, in the field of health or industry 4.0, ideally in neuroscience/ cognitive sciences
Your oral and written expression skills are fluid in French and English, and you master communication tools (Power Point...).
You are motivated to work in a multidisciplinary team
You are rigorous, autonomous and strong proposal
You have a good relationship, positive and open-mindedness attitude
Postuler
Fermer
Vous avez déjà un compte ?
Nouvel utilisateur ?
Besoin d'informations sur l'ABG ?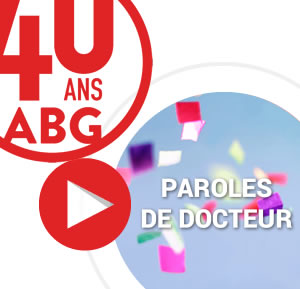 Vous souhaitez recevoir nos infolettres ?
Ils nous font confiance