Innovative company looking for a Scientific/SEO Content Writer
| | | |
| --- | --- | --- |
| ABG-100077 | Emploi | Confirmé |
| 15/09/2021 | CDI | > 35 et < 45 K€ brut annuel |
Paris - Ile-de-France - France
startup, startups, post doc, PhD, docteur, chercheur, ingénieur, ingénierie, post doctorant , directeur de recherche, lab manager, paillasse, manip, H2020, laboratoire de recherche, R&D, recherche, développement, innovation, ingénieur de recherche, ingénieur d'étude, physicien, mécanicien, électronicien, microfluidicien microfluidique, start-up, start-ups, post doc, post doctorat, marketing
Employeur
Their vision: A major technological revolution is underway in the field of biotechnology that will accelerate humanity's progress in medicine as never before. Microfluidics is one of its major pillars.
Their mission: To develop microfluidic instruments that go beyond the state of the art, to enable researchers to go beyond the state of the art in their field, particularly in biotech.
Their company: Elvesys is an innovative company of 50 people created by three young PhDs in microfluidics. Their goal is to become the flagship of microfluidics in the world so that all research teams around the world benefit from the potential of microfluidics
Their culture: With us, no food job, we are in the action: "Think like a strategist and act like a barbarian". We seek to innovate and do what no one would think of doing. We are passionate, we give our all to our vision, our tribe and our mission. We are not single players, we take care of each other.
What counts with us is alertness, curiosity and positive energy.
Poste et missions
Description
As a scientific content writer, you will be responsible for content creation within the digital marketing team. You will work closely with the marketing team (designer, web developer, traffic manager) as well as the sales team and product manager (to target relevant content) and our Innovation Unit (to gather relevant research applications).
Your mission will be to distill novel and cutting-edge scientific information into compelling, accurate english language and formats. A typical day could consist of writing an application note on a scientific discovery or result, and digesting it with colleagues to develop multimedia designed to promote ELVEFLOW products, applications, and achievements to multiple audiences.
Your tasks & responsabilities
Identify, research, write and edit informative, compelling content as feature articles, application notes, brochures, and other content ‒ often about complex scientific topics ‒ in a clear, compelling, storytelling prose that engages and drives engagement from our prospects.
Follow our precious Search Engine Optimization principles to write engaging website content
Manage the scientific content editorial timeline
Manage the production of marketing projects from inception to publication
Ensure that all customer-related content is brand consistent in terms of style quality and tone of voice
Edit customer-facing marketing materials to ensure grammatical and technical accuracy and consistency with corporate brand standards and guidelines.
Display strong time management and organizational skills to complete pieces of work within project timelines and scope.
A recruitment process that follows quickly and maximizes integration into our Tribe:
Small questionnaire to join the tribe
Cultural call mindset
Technical test
Interview with your future managers
On-site visit (COVID-safe)
Welcome to the Tribe!
To apply for this job, please indicate: "I want to join the tribe" in your message
Mobilité géographique :
Pas de déplacement
Prise de fonction :
20/04/2021
Profil
Your profile:
Ability to read and summarize high-level scientific writing (publications, reviews).
Strong capability to synthesize in a clear manner scientific outputs.
Excellent writing skills in English; must provide writing samples.
Self-driven and strong team player with excellent personal communication skills, who can work with multicultural teams
Postuler
Fermer
Vous avez déjà un compte ?
Nouvel utilisateur ?
Besoin d'informations sur l'ABG ?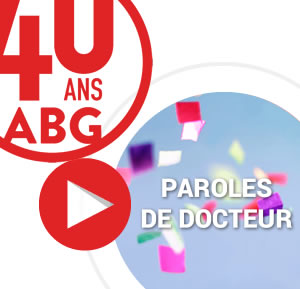 Vous souhaitez recevoir nos infolettres ?
Ils nous font confiance