Senior Scientist (Chemistry)
| | | |
| --- | --- | --- |
| ABG-101207 | Emploi | Niveau d'expérience indifférent |
| 16/11/2021 | CDI | Salaire à négocier |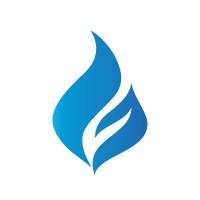 LumiraDx
Grangemouth - Royaume-Uni
Recherche et Développement
Employeur
LumiraDx is a medical technology company developing, manufacturing and marketing smart connected diagnostics and diagnostic-led care solutions. Founded in 2014 by entrepreneurs with a successful track record in building and scaling medical diagnostics and health IT businesses, the company has major operations in the UK and the USA, and is supported by a global sales network, LumiraDx is a high growth organisation.
We have recently launched the innovative LumiraDx Platform and our Fast Lab Solutions, and are looking for proactive, experienced, focused and enthusiastic individuals who can make a significant contribution to the continued growth and success of our dynamic and forward-looking company.
Poste et missions
Opportunity
LumiraDx is seeking a motivated Senior Scientist with expertise in polymer science to join a team dedicated to development of new technologies (colloids, electrochemistry, hydrogels...).
This position is laboratory based and you will be accountable for the planning and execution of experiments as well as building and using significant depth of knowledge.
Key Areas of Responsibility:
Work on the development of new technologies in a dynamic environment, with capabilities in evaluating, designing, planning, and executing research.

You will manage complex parts of technical projects and be accountable for their delivery.

Create, develop, and undertake new polymerisation reactions and synthesis of organic molecules. Perform in-depth analyses using techniques such as GPC, MS, NMR, TGA, FTIR, or SEM to characterise materials.

Challenge scientific and technical rigour of experiments and experimental design to develop and enhance protocols.

Adapt scientific knowledge to resolve problems encountered with assistance from other team members.

Use statistical methods and analytical data to design and analyse experiments. Make the appropriate scientific conclusions and define next steps required.

Be a technical referent and contribute to innovation within own technical field, by highlighting new areas of research based on scientific / technical knowledge.

Present clear and concise written and oral communications to colleagues and senior management and provide recommendations based on technical results

Liaise with external contractors, suppliers, and consultants where necessary.
Mobilité géographique :
Pas de déplacement
Profil
About You
We are looking for a highly self-motivated individual with exceptional attention to detail and happy to be hands on in the lab, along with the following experience:
Professionally qualified with a PhD in a chemical science or a MSc/BSc in chemistry with significant experience either in academic research or industry.

Excellence in theoretical and practical polymer chemistry and able to plan and execute reactions independently and with high levels of productivity.

Experience in using organic synthesis to build specific monomers and molecules of interest or to functionalise polymers.

Skills in problem solving and innovation.

Demonstrated ability to work in multi-disciplinary teams.

A flexible approach to your work and able to turn your hands to many activities in the lab with a commitment to quality and scientific excellence.
Postuler
Fermer
Vous avez déjà un compte ?
Nouvel utilisateur ?