Research Project Manager
| | | |
| --- | --- | --- |
| ABG-101716 | Emploi | Confirmé |
| 09/12/2021 | CDD 36 Mois | > 55 et < 75 K€ brut annuel |
Paris - Ile-de-France - France
cancer, molecular biology, systems biology, immunology, immunotherapy
Recherche et Développement
Employeur
The Cordeliers Research Center (CRC) is an internationally-recognized, patient-centered, integrated, academic medical research center, and is one of the nation's premier centers for excellence in biomedical research and medical education. The Inserm Laboratory of Integrative Cancer Immunology is headed by Jérôme Galon. It is part of a network of laboratory of Excellence (LabEx) in France, dedicated to Immuno-oncology. The laboratory is a world-class research laboratory seeking for candidates whose skills, and personal and professional experience, have prepared them to contribute to our commitment to excellence in science.
The objectives of the laboratory are to develop innovations in oncology research, based on a better global understanding of the tumor microenvironment and of the dynamics of the host-immune response in human, using high-throughput methods, novel technologies, and integrative biology approaches. For more information, go to http://www.ici.upmc.fr/, and http://www.crc.jussieu.fr/
Poste et missions
We have an exciting opportunity to join our team as a Research Project Manager. In this role, the successful candidate is reporting to the Director of the laboratory, Jérôme Galon.
The Research Project / lab Manager will be responsible for providing a broad range of complex project management services across multiple research studies in the lab:
Management – The Project Manager provides oversight in the development and implementation of research projects initiated by the Director. He/she delivers broad oversight and direction to research coordinators, postdoctoral fellows and other study personnel during initial project set up and ensures study implementation plan follows the approved protocol. Reviews progress of projects regularly and guides research staff to proactively initiate appropriate actions to achieve studies target objectives. Advises research staff to ensure milestones adhere to project timeline. Organizes and leads regular project meetings to ensure completion of project activities within projected timelines and as outlined in study protocols. Communicates project status to the Director and other concerned parties.

Actively manages and responds to emails related to the scientific collaborations and the samples acquisition, through interaction with hospitals, administrative offices, academic laboratories and companies.

Responsible for the regulatory affair aspect regarding the authorization to access human samples

Responsible for the establishment of collaborative research agreement with academia and industrial companies

Writing - Writes and assists with writing of grant proposals at the national and European level. In charge of writing scientific reviews, reporting of activities, book chapters.
Meeting - Implement the scientific and practical organization of teleconferences, meetings and symposia with our collaborators. Participate in leadership/management planning meetings for the laboratory.
Information - Treat the information coming into the team; ensure their dissemination and archiving. Welcomes, informs and orients visitors, collaborators and staff of the team.
Decision Making and Problem Solving - Combines and evaluates information and data to make decisions about relative importance of information and choosing the best solution to solve problems. Resolves complex situations based on established policies and procedures and refers unresolved issues and questions to the Director. Recognizes which issues need input of the Director and which issues can be resolved by staff, researchers, technicians and administrative assistants.
Mobilité géographique :
Nationale
Profil
Experience and Education
PhD Degree required. PostDoctoral Experience recommended. A combination of education and experience will also be considered.

5+ years of prior experience working in a research laboratory demonstrating advanced knowledge of biology. Knowledge of Immunology and oncology will be a plus.

2+ years of prior supervisory experience and project management is a plus
Skills and Competencies
Outstanding oral, written, communication in English (fluent), basic knowledge of French (recommended).

Communication skills

Ability to interface effectively with all levels of management and must work and communicate effectively with both internal and external collaborators.

Develops effective relationships with faculty, staff, students and employees.

Proficiency in using various Microsoft Office applications such as World, Excel, Access, Power Point, as well as Endnote application.

Ability to work within a team environment as well as independently and with limited supervisory oversight.

Time management skills and ability to work well under pressure.

Ability to multi-task and adjust priorities in a dynamic work environment.

Decision-making and Problem-solving skills

Interpersonal skills and grantsmanship is preferred.
Objectifs
- Several Grant reportings
- Several Grant Submissions
- Several Collaborative Research Agreeement and Confidentiality Agreements finalized
Postuler
Fermer
Vous avez déjà un compte ?
Nouvel utilisateur ?
Besoin d'informations sur l'ABG ?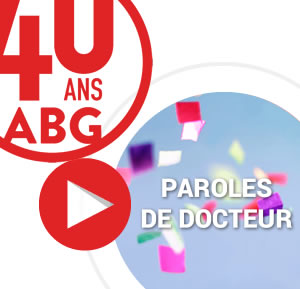 Vous souhaitez recevoir nos infolettres ?
Ils nous font confiance