Postdoctoral in Immuno-Oncology
| | | |
| --- | --- | --- |
| ABG-101839 | Emploi | Confirmé |
| 15/12/2021 | CDD 12 Mois | Salaire à négocier |

Servier
Croissy-sur-Seine - Ile-de-France - France
Santé, médecine humaine, vétérinaire
Recherche et Développement
Employeur
Servier is a global pharmaceutical group present in 150 countries and employing 22, 500 people worldwide. Commited to accelerate therapeutic innovation to serve patients, the Servier Group focuses on cardiovascular and metabolic diseases, oncology, neuropsychiatric and venous diseases. In 2020, the Servier Group achieved a revenue of 4.7 billion in 150 countries.
Whatever your area of expertise, your work within the Servier Group will help advance therapeutic progress to serve patient needs. At Servier, you'll be part of teams recognized for their scientific excellence. Ready to build the healthcare of tomorrow, they share strong fundamental values: care, dare to innovate, commit to succeed, grow by sharing.

Servier is certified Top Employer Europe 2021.
Poste et missions
We are looking for a bright and highly motivated postdoctoral fellow to join our team to support our immuno-oncology research effort. This work will be based in Croissy (France) but will done in close collaboration with research teams from Ballerup (Denmark)
If you are excited by the opportunity to join an international and dynamic research department eager to better understand how macrophage efferocytosis impact immune response, and motivated to join a company like Servier, with a commitment to deliver pharmaceutical products for the benefit of patient, please get in touch with us!
Main Focus and Challenges
Immune response to cancer cells is impaired by the highly immunosuppressive micro-environment of the tumor. Macrophages are major players in creating this immune-suppressive micro-environment and have been the target of multiple therapeutic approaches without strong success.
- The goal of this project is to better understand the mechanism of macrophage efferocytosis and its negative impact on immune response and alternatively to to explore modulation of efferocytosis by Dendritic cells.
You will be involved in:
the development of in vitro pharmacological assays with a strong mindset of translatability in patients, through deep characterization of macrophage and dendritic cells states and link to antigen presentation.
You will have access to different tool compounds to interrogate the impact of modulating efferocytosis and compare to other modulators of macrophage and dendritic cells functions.
Le Groupe Servier s'engage pour la diversité et le respect de la législation dans le cadre de ses recrutements.
At Servier, we are committed to therapeutic progress to serve patient needs. We put the diversity of our employees as a source of richness for the fulfillment of this vocation.
Mobilité géographique :
Européenne
Profil
Qualifications
PhD in Immunology with a good understanding of immune-suppression
Strong experience with primary immune cells handling: isolation, in vitro culture, ELISA, multiplex immunoassays and flow cytometry
Professional experience
Previous experience in macrophages is a plus
Previous experience in immuno-oncology or immune-related diseases is a plus
Skills
Strong collaborative skills and ability to work in a multicultural and multidisciplinary environment
Good level of scientific English (oral, written)
Postuler
Fermer
Vous avez déjà un compte ?
Nouvel utilisateur ?
Besoin d'informations sur l'ABG ?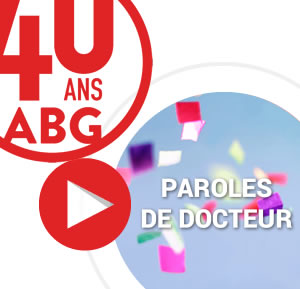 Vous souhaitez recevoir nos infolettres ?
Ils nous font confiance