Post-doctoral fellow in neurobiology
| | | |
| --- | --- | --- |
| ABG-102319 | Emploi | Niveau d'expérience indifférent |
| 13/01/2022 | CDD 18 Mois | > 35 et < 45 K€ brut annuel |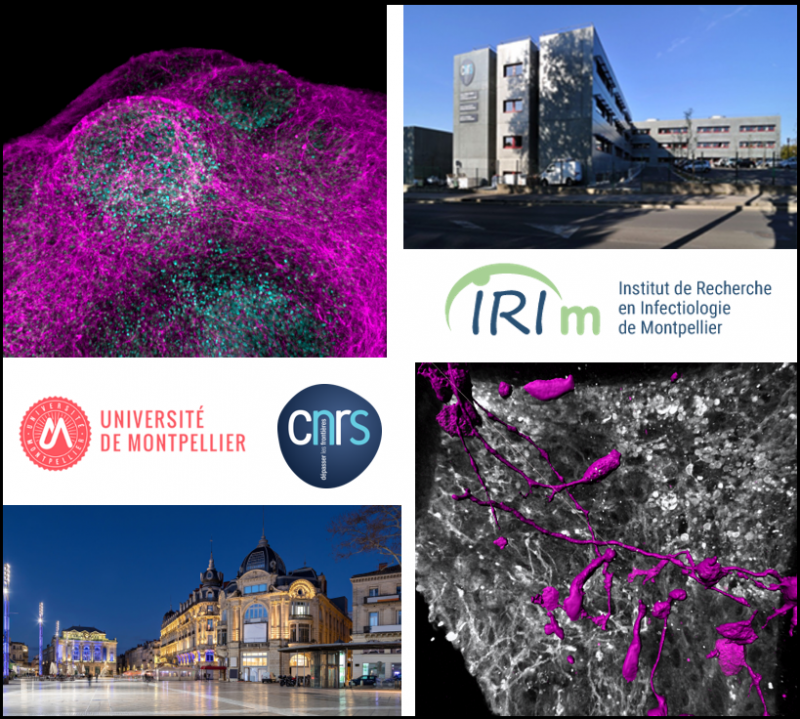 IRIM
Montpellier - Occitanie - France
Psychologie, neurosciences
neurobiologie, organoides, virus, cerveau, electrophysiologie, biologie cellulaire
Recherche et Développement
Employeur
The proposed project will take place in the beautiful coastal city of Montpellier, in the south of France. The IRIM institute is located on the CNRS campus, gathering vibrant research labs specialized in cell biology, genetics, infectiology, neurobiology and ecology. The campus hosts high-end microscopy, flow cytometry and biosafety level 2 and 3 facilities. The candidate will benefit from a very dynamic workplace and a stimulating international scientific and social environment.
Our international team is composed of 7-9 members from diverse origins, showing interdisciplinary skills and developing a wide range of advanced biological knowledge in cell biology, virology and neurobiology. All lab interactions are in English, and include weekly labmeeting, internal and external seminars, institute and lab retreats. The team benefits from a friendly and supportive atmosphere, with the aim to achieve our goals in a publication-oriented, efficient and thorough manner. Promoting individuals' careers through experimental and conceptual mentoring is also a collective endeavor.
Poste et missions
Missions
We are looking for a talented and motivated scientist to join our team "Membrane Dynamics & Viruses" (MDV) led by Dr. Raphael Gaudin, part of the IRIM institute located on the CNRS campus of Montpellier, France. Our team has strong expertise in cell biology of virus infections with a recent focus for neuropathologies (Coulter et al, Cell Rep, 2018; Ayala-Nunez et al, Nature Comm, 2019; Ayala-Nunez et al, Plos Pathog, 2020; Gaudin et al, Trends Mol Med, 2021). We are now looking for a dynamic candidate to integrate our team, bringing his/her expertise in neurobiology to lead a very ambitious project at the crossroad of several disciplines and at the frontier of current knowledge. The project will include cultures of 2D stem cell derived neurons, 3D cerebral organoids and post-mortem human brain slices. Local field potential will be recorded using custom-made microelectrode arrays (MEA) and microfluidics injectors to monitor functional brain activity in physiological and pathological conditions. The project is tightly linked to clinicians on the one hand, and to bioinformaticians on the other hand, to ensure that all expertise needed are synergizing to achieve our goals. Funding to hire a young post-doc for 2 years is available, with the aim to extend it, in order to complete the project with most successful outcome.
Activities
Stem cell culture, differentiation and culture of neural cells and organoids, human tissue explant culture, electrical activity recording on microelectrode arrays (MEA) and analysis, immunostaining preparation and confocal microscopy imaging, classical molecular and cell biology techniques, RT-qPCR, western blot, flow cytometry, virus production.
Mobilité géographique :
Pas de déplacement
Télétravail :
Occasionnel
Prise de fonction :
04/04/2022
Profil
We are looking for a candidate with expertise in neurobiology and ideally MEA electrophysiology. Knowledge in microfluidics, stem cell culture, microscopy, or organoids is a plus. Good written and oral skills in English are required. French is not a prerequisite.
Postuler
Fermer
Vous avez déjà un compte ?
Nouvel utilisateur ?
Besoin d'informations sur l'ABG ?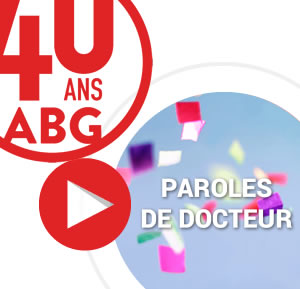 Vous souhaitez recevoir nos infolettres ?
Ils nous font confiance