PhD - Integration of probabilistic approaches into Neural/Deep Learning architectures - M/F
| | | |
| --- | --- | --- |
| ABG-102339 | Emploi | Niveau d'expérience indifférent |
| 13/01/2022 | CDI | Salaire à négocier |

Capgemini Engineering France
Blagnac - Occitanie - France
Computer science, applied Maths
Recherche et Développement
Employeur
Capgemini Engineering, integral part of the Capgemini Group, combines, under one brand, a unique set of strengths from across the Capgemini Group: the world leading engineering and R&D services of Capgemini Engineering – acquired by Capgemini in 2020 – and Capgemini's digital manufacturing expertise. With broad industry knowledge and cutting-edge technologies in digital and software, Capgemini Engineering supports the convergence of the physical and digital worlds. Combined with the capabilities of the rest of the Group, it helps clients to accelerate their journey towards Intelligent Industry. Capgemini Engineering has more than 52,000 engineer and scientist team members in over 30 countries across sectors including aeronautics, automotive, railways, communications, energy, life sciences, semiconductors, software & internet, aerospace & defence, and consumer products.
Poste et missions
The objective of our research project is to work on the application of probabilistic approaches in order to handle uncertainty and confidence measures when using Neural Networks for automated decision making
Under the direction of the programme supervisor and in collaboration with data scientists within the Hybrid Intelligence team of Capgemini Engineering, your work will consist of, among others;
Undertaking research activities within the scope of the project, Monitoring other research in the field (e.g. papers, conferences)
Participate in technical reviews of the project
Contribute to agreeing on the scientific/technical approaches to then be applied in your project area
Participate in meetings with industry and academic partners
Participate in the writing of articles, scientific reports and technical presentations
Participate in internal Capgemini Engineering meetings as part of the team
Work closely with other data scientists and AI experts within the Capgemini Engineering organisation
Mobilité géographique :
Internationale
Prise de fonction :
01/02/2022
Profil
You just defended your PhD thesis in a relevant area (e.g. Computer Science, Statistics, Applied Maths, Physical Sciences, Engineering) or you are in post-doc
A genuine enthusiasm for using data science, analytics, machine learning etc to solve complex problems
Familiarity with probabilistic approaches (e.g. Bayesian methods) and the mathematical underpinning of Neural Network architectures
Proficiency in relevant programming languages (e.g. Python, Matlab, R)
Familiarity with relevant libraries (e.g. data processing, ML/DL/AI and visualization)
Proficiency in using collaborative development tools (e.g. GitHub, Bitbucket)
Strong soft skills, in particular communication and collaboration
Ability to contribute to a multidisciplinary team and to work independently
Fluency in French and English
Is a plus
Familiarity with Agile project processes
Knowledge of control theory
Knowledge of novel paradigms and methods in ML & AI e.g. explainability of AI
Postuler
Fermer
Vous avez déjà un compte ?
Nouvel utilisateur ?
Besoin d'informations sur l'ABG ?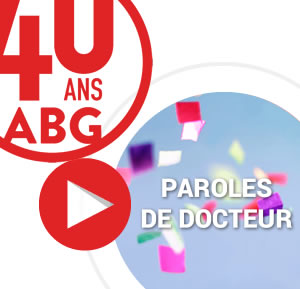 Vous souhaitez recevoir nos infolettres ?
Ils nous font confiance