PhD in wireless commutation M/F
| | | |
| --- | --- | --- |
| ABG-102341 | Emploi | Niveau d'expérience indifférent |
| 13/01/2022 | CDI | Salaire à négocier |

Capgemini Engineering France
Blagnac - Occitanie - France
Recherche et Développement
Employeur
Capgemini Engineering, integral part of the Capgemini Group, combines, under one brand, a unique set of strengths from across the Capgemini Group: the world leading engineering and R&D services of Capgemini Engineering – acquired by Capgemini in 2020 – and Capgemini's digital manufacturing expertise. With broad industry knowledge and cutting-edge technologies in digital and software, Capgemini Engineering supports the convergence of the physical and digital worlds. Combined with the capabilities of the rest of the Group, it helps clients to accelerate their journey towards Intelligent Industry. Capgemini Engineering has more than 52,000 engineer and scientist team members in over 30 countries across sectors including aeronautics, automotive, railways, communications, energy, life sciences, semiconductors, software & internet, aerospace & defence, and consumer products.
Poste et missions
The mission of this research is to define network architecture that will make the Beyond 5G (B5G) and 6G networks simpler and more flexible. The focus is to ensure that latency, security, resilience, and energy efficiency is ensured while optimizing functional placement. Key areas as RAN and Core convergence, Mesh Connectivity, AI native RAN and Sustainability & Energy Efficiency will be covered :
Under the direction of the project supervisor and in collaboration with experts of Capgemini Engineering and a prestigious international top 10 ranked university, your work will consist of, among others:
Undertaking research activities within the scope of the project, monitoring other research in the field (e.g. papers, conferences)
Participate in technical reviews of the project as in meetings with partners
Participate in the writing of articles, scientific reports and technical presentations
Participate in internal Capgemini Engineering meetings as part of the team
Mobilité géographique :
Internationale
Prise de fonction :
01/02/2022
Profil
You just defended your PhD thesis in wireless communication, or you are in post-doc
Fluency in English is a must..
You have good understanding of 4G & 5G Radio Access Networks (RAN) and Core concepts and related 3GPP specifications.
You have knowledge of Open RAN architecture, including the SMO-RIC-CU-DU-RU interfaces
You have good understanding of radio resource management, channel control, admission control, handover control, QoS management, link adaptation, MAC scheduling algorithms.
You have good understanding of MIMO, beam forming and beam management concepts
You have experience in Matlab to simulate, analyze, and test 5G communications systems
Knowledge in machine learning and its application to RAN would be an additional interest.
You have scientific rigor, are autonomous and have a creative mind
You have a team spirit and you like challenges
You are not afraid to learn and be trained to new technologies
Postuler
Fermer
Vous avez déjà un compte ?
Nouvel utilisateur ?
Besoin d'informations sur l'ABG ?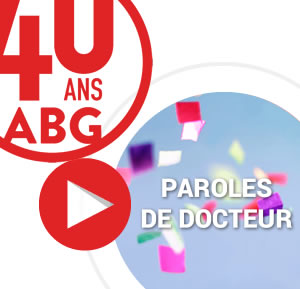 Vous souhaitez recevoir nos infolettres ?
Ils nous font confiance