PhD Student in Infectious Disease research
| | | |
| --- | --- | --- |
| ABG-107043 | Sujet de Thèse | |
| 05/08/2022 | | Autre financement public |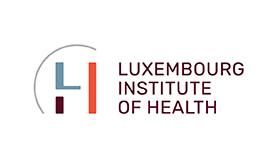 Luxembourg Institute of Health
Esch sur Alzette - Luxembourg
PhD Student in Infectious Disease research
virology, clinical studies, epidmiology
Description du sujet
Background. We seek a highly motivated PhD candidate who will enjoy working in a multinational environment on projects related to infectious diseases in the framework of the "Luxembourg-Laos Partnership for Research and Capacity Building in Infectious Disease Surveillance – PaReCIDS". The PaReCIDS project was established in 2011 with the goal to develop research and laboratory capacity in Lao People's Democratic Republic (PDR). In the past years, multiple research studies on hepatitis viruses, measles, rubella and other infectious diseases in the Lao PDR were conducted in close collaboration with staff of the Lao Luxembourg Laboratory at the Institut Pasteur du Laos.
Objectives. Our team focuses on applied infectious disease research, in particular on vaccine-preventable diseases in the Lao PDR. Selected candidates will be expected to contribute to study design and implementation including sample and data collection, result analysis and interpretation as well as training of local staff in the framework of PaReCIDS. The presentation of results at national and international conferences and the writing of scientific manuscripts are also part of the assignments.
Training and research environment. The candidate will be integrated into multinational research teams in Luxembourg and the Lao PDR and will be supervised by Dr Judith Hübschen and Dr Antony Black. Various training opportunities including research, communication, project management and other skills are offered by LIH and the University of Luxembourg.
Links to recent examples of research studies and to the thesis of the previous PaReCIDS PhD student
Hefele, L. Epidemiological and serological investigations of vaccine-preventable diseases and their implications for vaccination policy in the Lao People's Democratic Republic. 2022. University of Saarland. http://dx.doi.org/10.22028/D291-36098
Prise de fonction :
02/01/2023
Nature du financement
Autre financement public
Précisions sur le financement
Luxembourg-Laos Partnership for Research and Capacity Building in Infectious Disease Surveillance – PaReCIDS
Présentation établissement et labo d'accueil
Luxembourg Institute of Health
Luxembourg Institute of Health (LIH) is the leading public research center in Luxembourg for basic, pre-clinical and clinical research in biomedicine and public health. Our clinically-oriented biomedical research activities in Oncology, Infection & Immunity and Population Health encompass the generation of knowledge on the pathogenesis, diagnosis and treatment of diseases with large impacts on public health and the epidemiological surveillance of these diseases. With the mission to deliver scientific, economic and societal value for Luxembourg, LIH aims to translate knowledge into clinical applications impacting on healthcare systems while shaping personalized medicine.
Intitulé du doctorat
Doctorat en Biologie
Pays d'obtention du doctorat
Luxembourg
Etablissement délivrant le doctorat
LIH
Ecole doctorale
Université du Luxembourg
Profil du candidat
Key Skills, Experience and Qualifications
Master's degree in Biomedical Sciences, Biology, Medicine, Epidemiology or other related fields

Keen interest in applied infectious disease and public health research

Strong motivation for international travel and working within the Luxembourg and Lao environments

Fluency in English is mandatory

Good information seeking and assimilation skills, motivation to read and critically discuss scientific articles

Strong analysis and problem-solving capacities

Determination to overcome hurdles and successfully conclude research studies (perseverance)

Open to constructive criticism

Good time management, rigour, scientific creativity, writing and presentation skills

Sense of priority and ability to work with people with different background and culture

Experience in standard laboratory methods (for example ELISA, PCR, sequencing…) and in the analysis of epidemiological data, statistics, R, python or Stata is considered an asset
Postuler
Fermer
Vous avez déjà un compte ?
Nouvel utilisateur ?