Senior Analytical Leader
| | | |
| --- | --- | --- |
| ABG-83225 | Emploi | Sénior |
| 27/02/2019 | CDI | > 55 et < 75 K€ brut annuel |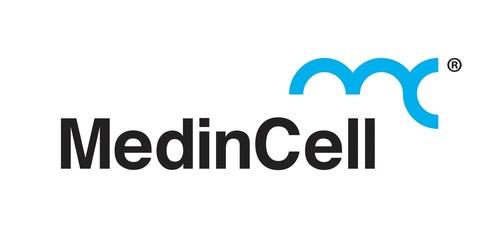 MEDINCELL
JacouELLIER - Occitanie - France
Santé, médecine humaine, vétérinaire
Recherche et Développement
Employeur
MedinCell is owned and operated by our talented employees who have come together from around the world to achieve our mission of Better Medicine for All. Through purposeful innovation, we aim to improve the treatments available to patients. And we believe that everyone should have access to best-in-class medication, so we focus on making our products available regardless of local economic conditions. To ensure access, we work on both for-profit and non-profit projects, in collaboration with highly valued partners ranging from big pharmas to physicians, from biotech firms to academics and foundations. Most importantly, our partners share our values based on trust and transparency.
Poste et missions
Analytical Development Strategy
Define the strategic analytical pathways and plans at each development step in close alignment with the Drug Product Development (DPDE), Non-Clinical Development and Regulatory Teams.

Support and coach the different Analytical Lab Leaders within the Analytical Development Department with his/her expertise and leadership (design, review and approval of documents)

Ensure that the operational process for Analytical Development, ICH Stability Studies and QC Testing DPs is aligned with the company Standard Operation Procedures (SOPs) and help improve current SOPs.

Build and maintain a strong Analytical Development Team and a network of external collaborators and consulting experts for analytical techniques and competencies not available internally.

Support the TPO Continuous Improvement Roadmap implementation, to get recognition as Analytical Centre of Expertise for MedinCell and external partners

.
Analytical Development Leadership
Develop and put in place best-in-class Analytical Development practices and team:
Incorporate expert knowledge and advice, scientific and regulatory considerations, as well as strategic business needs into the design and implementation of Analytical Development plans
Define and implement Analytical Develpment work plans including objectives, milestones and deliverables

Provide leadership for MedinCell in the planning and execution of all Analytical Method (AM) Development activities, in support of development Projects and the perspective of writing and submission of CMC parts of regulatory dossiers (IND, IMPD, NDA, MAA, etc…):

Collect analytical needs from DPDE Teams (API, DP)
Develp fit-for-purpose AM for all development steps, from Lead Formulation Selection to Clinical Phases (§Phase I to Phaser III)
Develop, validate, transfer AM to the DPDE Units and monitor their potential changes (change control, risk assessment, CAPA plans, etc…) during life cycle in the Units for DPDE activities
Perform AM validation with appropriate validation level at each stage of the projects (Lead Formulation Selection, Non-Clin. Dev., Phase I to Phase III)
Perform (in-house) and/or monitor (at contractors) ICH Stability studies
Perform (in-house) and/or monitor (at contractors) Analytical QC of GMP in-coming materials, GMP DP batches at each level of Clinical Development stage
Develop and implement Quality by Design (QbD) approach for AM Development
Lead transfer f AM to manufacturing sites and development partners
Lead preparatin, review, and collection of AM Development documentation for regulatory submissions (CMC Parts of the dossiers, e.g.

3.P2,

etc…); prvide critical review of all AM Development documentation supporting regulatory applications, including AM Validation, Stability Studies and Plans, DP Specifications, Shelf Life Allocation, in collaboration with Regulatory Affairs and Quality Departments
Provide AM data packages t develpment partners fr preparation of their own submissions


Serve as a cross functional leader and senior subject matter expert in Analytical Development:

Develop deep knowledge of our product portfolio

Maintain updated knwledge of current global guidelines and regulatory requirements governing drugs and biologics analytics and characterization in all phases of development

Lead Analytical Develpment involvement in related projects and variations, e.g. transfer, scale-up and process changes at manufacturing sites, specifications changes, process changes, etc.

Support Business Development activities

Serve as lead Analytical Develpment reviewer in due diligence for in-licensing opportunities
People Management
Recruit best talents for the Analytical Development Centre of Expertise (ACE) Team
Manage a team of up to 20 people working in the Analytical Development Department and secure smooth relationships across the organization to ensure efficacy
Develop project orientation of the ACE Team in a matrix-based organization and allocate an appropriate ACE representative to each Project Development & Supply (PDS) Team.
Build, mentor, empower and develop a highly skilled team of professionals and instill high performance standards
Promote values of the Company within the ACE Team
Instill customer-orientation culture to the Analytical Development team to find appropriate solutions for implementation of Company strategy
Mobilité géographique :
Pas de déplacement
Prise de fonction :
01/04/2019
Profil
Minimum eight (8) years of experience in Analytical Development in Pharmaceutical Industry with a significant experience in injectable Pharmaceutical Products
Ideally Pharm D or Engineer degree with a PhD in Chemistry, Pharmaceutical Science, Analytical Sciences, …
Strong hands-on experience in all phases of Pharmaceutical Development from Early Stage to approvals and Post-Marketing variations
Experience in working in pharmaceutical development partnerships such as co-development agreements
Expert knowledge of drug development processes and regulations, especially for injectable Pharmaceutical Products
Experience in polymer-based drug delivery systems (DDS) is a plus
Knowledge, skills and abilities
Analytical Development skills:

Ability to define Analytical Development strategy and generate high quality documentation (protocols, reports)
Strong proficiency and abilities in preparing CMC parts of the regulatory dossiers and answering questions of Regulatory Authorities for various markets
Strong knowledge and practical experience in implementing GxP guidelines and regulatory requirements for various markets (FDA, EMA, RoW), especially for injectable Pharmaceutical Products

Leadership, organizational, and problem-solving skills:

Ability to mentor and coach colleagues to successfully achieve objectives
Ability to accurately estimate time for specific tasks
Ability to plan sequential and / or concurrent activities
Ability to develop and manage budgets
Ability to determine priorities within project plan
Ability to manage multiple priorities with tight deadlines
Ability to anticipate and resolve issues on a daily basis
Ability to work effectively across multiple project teams in a matrix environment to reach overall business goals
Ability to work in a diverse environment with different stakeholders

Strong interpersonal skills for:

Effectively listening t customers to collect their needs (PDS Teams, Assessment Teams, Contractors, Regulatory Affairs, Agencies, etc…)
Managing relatinships and communication exchanges internally and with co-development or manufacturing partners
Effectively leading meetings internally and with third-parties in English
Effective internatinal collaboration

Communication:

Fluency in speaking and writing English
God understanding of spoken and written French
Demonstrated ability to produce high quality written documents that effectively communicate in a clear, organized and concise manner

Soft skills:

Highly cllaborative cross-functional approach
Results rientation with focus on timely delivery and sense of urgency
Effective functining in a rapidly evolving environment and adherence to the values, principles and mission of the company
High degree f autonomy

Strong listening skills

Openness and ability t adapt to changing situations

Active invlvement in Continuous Improvement

Strong work ethic
Postuler
Fermer
Vous avez déjà un compte ?
Nouvel utilisateur ?
Besoin d'informations ?
Vous souhaitez recevoir une ou plusieurs lettres d'information de l'ABG. Chaque mois des actualités, des offres, des outils, un agenda…