Post Doc–Materials & technologies for sensor printing in aeronautical applications
| | | |
| --- | --- | --- |
| ABG-86281 | Emploi | Confirmé |
| 24/06/2019 | CDD 24 Mois | Salaire à négocier |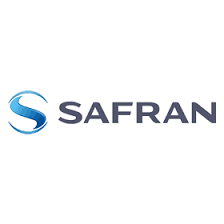 SAFRAN SA
PARIS - MAGNY-les-HAMEAUX - Ile-de-France - France
Chimie
Sciences de l'ingénieur
inkjet, aerosol, aircraft, sensor, printing, ink, material science, ceramic, sintering, metal, nano, nanoparticle, laser, aeronautics, aerospace, harsh environments, Marie-Curie, MSCA, european, alloy, physics, chemistry, strain, temperature
Recherche et Développement
Employeur
Safran is an international high-technology group, operating in the aircraft propulsion and equipment, space and defense markets. Safran has a global presence, with more than 92,000 employees and sales of 21 billion euros in 2018. Working alone or in partnership, Safran holds world or European leadership positions in its core markets. Safran undertakes Research & Development programs to meet fast-changing market requirements, with total R&D expenditures of around 1.5 billion euros in 2018.
Safran is ranked among the Top 100 Global Innovators by Thomson Reuters and is featured on the "Happy at work" rankings. The Group places fourth on the Universum ranking for the favorite companies of newly-qualified engineers in France.
Poste et missions
More about Marie Sklodowska Curie Actions >> https://buff.ly/2NcslVS
Printing of functional sensors brings a paradigm shift in aeronautics: reduction of size, weight, integration effort and intrusiveness are key demands for a more efficient and sustainable air transportation. In these respects, printed sensors go beyond conventional approaches that respond to the challenge with incremental solutions.
However, harsh environments in aeronautical applications, especially high temperature, render the development of printed sensors a challenging endeavour. Several metallic inks for high temperature applications already exists (e.g. Pt-based alloys), yet we still lack understanding on the underlying physical and chemical mechanisms that will ensure the mechanical and electrical properties required in the aeronautical context. Examples of such mechanisms are: adhesion to the substrate, nanoparticle sintering processes and their impact on electrical conductivity or thermally-induced strain during high-temperature operation that may lead to structural damage.
To maintain its excellence as first-class aeronautical supplier, Safran is launching a 2-year R&T post-doctoral program to develop printed sensors (e.g. thermocouples and strain gauge sensors) for harsh environments in the field of aeronautics.
This postdoc is a high-profile mission and is proposed in the framework of a Marie Skłodowska-Curie Action of type "Individual Fellowships-European fellowships" (H2020-MSCA-IF-2019, https://ec.europa.eu/research/mariecurieactions/). The funding application is to be submitted by September 11th, 2019 to the european commision.
European Fellowships are held in EU Member States or Associated Countries and are open to researchers either coming to Europe from any country in the world or moving within Europe. The researcher should have a PhD or more than 4 years research experience, can be of any nationality and must comply with the rules of mobility in the country where the European Fellowship is held (France): The researcher cannot have resided or carried out the main activity (work, studies, etc.) in the country of the beneficiary for more than three years in the five years immediately before the call deadline (special provision for the Society & Enterprise Panel).
In addition to the attractive employment conditions, Marie Curie researchers have access to a generous Living, Mobility and Family allowance plus a contribution for Research, training and networking costs.
Your work:
You will be responsible for establishing and carrying out the optimum strategy to tackle a multi-parameter problem: starting with the functional inks for aerosol jet printing available in the market or from academic partners, you will investigate their behaviour during deposition and thermal treatment and evaluate the electrical performance of the sensors during tests. As postdoctoral researcher, you will mainly be attached to the Safran Sensing Systems research department of Safran Tech, SAFRAN's corporate R&T center. You will also work in close collaboration with Safran Tech Materials and Processes research department.
Providing you with a unique experience in the flourishing aeronautical sector, this work will confirm your position as specialist in the field of printed sensor technology for harsh environments, and boost your career as independent researcher at worldwide level.
More specifically, tasks cover:
- characterization of the deposition behaviour of available functional inks for aerosol jet printing in Safran Sensing Systems equipment
- development of printing processes : deposition of conductive and insulating layers, development of thermal treatment processes
- coordination and participation to sensor characterization tests (physical, thermal, mechanical, electrical)
- acquisition of functional materials from external sources (commercial suppliers, project partners)
- technical and scientific documentation writing: scientific publications, technical specifications, design and test reports, invention disclosures
- active participation in Safran Tech's technology watch by attending scientific conferences and workshops
- interaction with SAFRAN's affiliate companies: understanding of application needs, ensuring technological transfer and eventually participating in test campaigns
You are expected to travel only to a limited extend, e.g. for conferences/workshops, meetings with suppliers or project partners and mostly within the EU.
Mobilité géographique :
Européenne
Profil
You have a PhD in Chemistry, Physics or Material Science, or equivalent 4-year of full-time equivalent research experience, demonstrating a solid knowledge of:
- metallic or ceramic materials, preferably synthesis of materials for high-temperature environments
- deposition and printing processes (aerosol jet printing, inkjet printing, screen printing, dispensing, coating techniques, …)
- post-treatment (sintering, densification, annealing, …)
- preferably, the field of sensors (temperature and mechanical stress measurements)
Soft skills and personality aspects:
- strong motivation and scientific curiosity
- analytical skills
- presentation skills
- flexibility, openness, team spirit
- strong ability to work autonomously, proactive
Objectifs
Project objectives:
Your project opens the way towards industrial maturity of printed sensors in aeronautics. Upon completion of this 2-year programme, you will have:
- gained a considerable amount of valuable insight on the underlying mechanisms that are crucial for the success of each process step
- documented these results in form of scientific publications in renowned journals, conference proceedings, or invention disclosures
- acquired experience in handling high-end state-of-the art deposition equipment.
Postuler
Fermer
Vous avez déjà un compte ?
Nouvel utilisateur ?
Besoin d'informations ?
Vous souhaitez recevoir une ou plusieurs lettres d'information de l'ABG. Chaque mois des actualités, des offres, des outils, un agenda…
Ils nous font confiance