Small molecules to target an RNA-binding protein associated to neurodegenerative diseases
| | | |
| --- | --- | --- |
| ABG-86623 | Sujet de Thèse | |
| 11/07/2019 | | > 25 et < 35 K€ brut annuel |
Evry - Ile-de-France - France
Small molecules to target an RNA-binding protein associated to neurodegenerative diseases
Biologie
Biotechnologie
Santé, médecine humaine, vétérinaire
Drug discovery, Neurodegenerative diseases, Cell models, splicing, RNA binding Proteins
Description du sujet
Project: The selected PhD student, through a CIFRE grant, will work on a collaborative research program between 4P-Pharma, a company expert in the development of therapeutic molecules, the SABNP lab, an INSERM unit expert in the physiopathology of RNA-Binding proteins, and Synsight, a biotech company specialized in in silico drug discovery. This project combines applied research to find new molecules to target a protein associated to neurodegenerative diseases and fundamental aspects related to splicing and RNA-protein interactions.
Context: Amyotrophic Lateral Sclerosis (ALS) is the most common adult onset neurodegenerative disease that progressively and irreversibly affects motor neurons in the brain and spinal cord. TDP-43, an RNA-Binding protein, has been identified in neuronal cytoplasmic inclusions of patients affected by ALS. This protein has a prion-like domain and regulates the splicing of mRNAs, notably of long introns in the nucleus of neurons. In addition, some mutations in TDP-43 have been associated to ALS by promoting a transition from liquid-like TDP-43-rich reversible compartments to solid-like irreversible aggregates of TDP-43.
Program: Based on a novel technology developed in the SABNP laboratory, the PhD student will probe the liquid-liquid phase separation related to TDP-43 compartments in mammalian cells. Combined to more classical techniques, we will investigate the functions of these compartments in the splicing process in cellular models expressing TDP-43 mutations. In addition, we will screen for the effects of drugs (notably repositioned drugs) against wild-type TDP-43 and mutants.
The PhD student will use molecular biology and cellular approaches to explore the role of TDP-43 on splicing and to characterize the actions of small molecules on the formation of liquid-like compartment and splicing events controlled by TDP-43.
Developing such molecules opens novel perspectives to understand the link between the formation of TDP-43-rich liquid compartments and splicing in the nucleus and holds promises as therapeutic agents in particular for ALS and other neurodegenerative diseases associated to TDP-43.
Prise de fonction :
01/11/2019
Nature du financement
Cifre
Précisions sur le financement
Présentation établissement et labo d'accueil
SABNP, INSERM U1204
Host laboratory and context:
This thesis is funded for three years by a CIFRE contract between the SABNP laboratory (INSERM research unit UMR1204) at Genopole campus (South suburb of Paris) and the company, 4P-Pharma, a Lille biotech company addressing unmet medical needs for Human and Animal Health, from drug discovery level up to clinical phase I/II. 4P-Pharma's strategy is to reduce the risks and costs of the early developmental of drugs by co-developing innovative projects from partners. The PhD student will also work in collaboration with Synsight, a biotech company specialized in Drug Design. Most of the work will take place in the Genopole campus. Genopole is the France's leading biocluster for biotechnologies and research in genomics and genetics. The campus favors the developments of innovative high-tech life sciences companies and public and private research.
Intitulé du doctorat
Doctorat de Biologie
Pays d'obtention du doctorat
France
Etablissement délivrant le doctorat
Université Paris-Sacaly
Ecole doctorale
Structure et dynamique des systèmes vivants | Université Paris Saclay
Profil du candidat
Candidates should have a master 2 degree in July 2019 and be highly motivated individuals with knowledge in gene regulation in mammalian cells and background in Molecular and Cellular Biology.
French knowledge is not required if the candidate is fluent in English.
Date limite de candidature
13/09/2019
Postuler
Fermer
Vous avez déjà un compte ?
Nouvel utilisateur ?
Besoin d'informations ?
Vous souhaitez recevoir une ou plusieurs lettres d'information de l'ABG. Chaque mois des actualités, des offres, des outils, un agenda…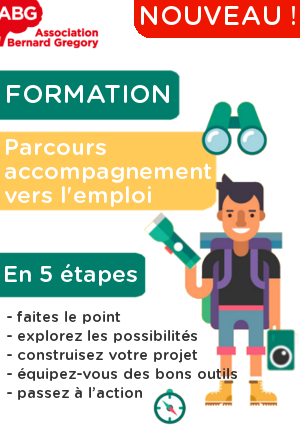 Ils nous font confiance