Scholarships in Automotive Safety & Durability (AEGP program)
| | | |
| --- | --- | --- |
| ABG-89586 | Sujet de Thèse | |
| 15/01/2020 | | < 25 K€ brut annuel |
Swinburne University of Technology
Hawthorn (Melbourne), Victoria - Australie
Scholarships in Automotive Safety & Durability (AEGP program)
Matériaux
Génie des procédés
Numérique
Mechanical, materials, design, engineering, manufacturing
Description du sujet
TWO full Postgraduate Scholarships are available under Swinburne's Automotive Engineering Graduate Program (AEGP) funded by Australia's Department of Industry Innovation and Science.
Applications are invited for two postgraduate positions (PhD or Masters by Research) to work on two industry-linked R&D projects.
Project 1 deals with the development of multifunctional coatings on high strength steel fasteners. Research will involve work on the materials microstructures/properties relationships, in particular the characterisation of the corrosion performance, including galvanic corrosion, of coatings deposited by mechanical plating process.
Project 2 deals with safety performance analysis of light vehicles collision repairs made with non-OEM specified impact resistant structural adhesive. Research will involve extensive numerical simulations and laboratory experimental work.
Both industry-linked projects uniquely combine materials, mechanical and manufacturing engineering, and design or modelling, which will qualify the selected candidates for an excellent career in automotive R&D industry, and/or academia.
Nature du financement
Autre financement public
Précisions sur le financement
Swinburne - Automotive Engineering Graduate Program
Présentation établissement et labo d'accueil
Swinburne University of Technology
Swinburne is a world-ranked university leading the way in innovation, industry engagement and social inclusion. In recent years, Swinburne has progressed to become one of the world's leading universities, ranking as one of the top 400 universities in the world, as assessed by the Academic Ranking of World Universities.
The Faculty of Science, Engineering and Technology will drive Swinburne's 2020 aspirations to become the leading University in Australia for Science, Technology and Innovation.
The Faculty encompasses highly renowned and well established education courses and research programs in the fields of Engineering, Science, ICT and Aviation. The alignment of the STEM disciplines of science, technology, engineering and mathematics into the one Faculty provides excellent synergies and offers great opportunities for collaboration, focus and growth. The Faculty has close to 6000 U/G and P/G coursework students, around 400 PhD students and around 250 academic staff arranged into a structure of three schools, eight departments and eight research centres.
Intitulé du doctorat
PhD or Master by Research
Pays d'obtention du doctorat
Australie
Etablissement délivrant le doctorat
Swinburne University of Technology
Ecole doctorale
School of Engineering
Profil du candidat
A Bachelor degree with Honours and/or a Research Masters degree in a discipline relevant to the research topic (or equivalent)
International English Language Testing System (IELTS) examination certificate with a minimum overall score of 6.5 with no individual band score below 6.0
Research experience in at least one of the following areas: materials engineering, materials processing, engineering design, structural mechanics, modelling and simulation, metals manufacturing
Self-motivated with an aptitude for research and development
Good team-working, observational, learning and communication skills
Essential
Practical and hands-on experience in at least one of the following areas: processing of materials, characterization of materials, testing of structures and computer simulation
Experience working with industry
Interested in the translation of research into commercial and industrial applications
Date limite de candidature
01/03/2020
Postuler
Fermer
Vous avez déjà un compte ?
Nouvel utilisateur ?
Besoin d'informations ?
Vous souhaitez recevoir une ou plusieurs lettres d'information de l'ABG. Chaque mois des actualités, des offres, des outils, un agenda…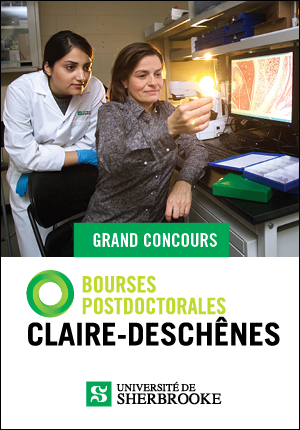 Ils nous font confiance