Master Student Internship in Innovative Adhesive Copolymers to Improve Fibre/Matrix Adhesion (M/F)
ABG-92161
Stage master 2 / Ingénieur
6 mois
1000 EUR/mois
20/05/2020
Luxembourg Institute of Science and Technology
Hautcharage Grand Est Luxembourg
Établissement recruteur
The Luxembourg Institute of Science and Technology (LIST) is a Research and Technology Organization (RTO) active in the fields of materials, environment and IT. By transforming scientific knowledge into technologies, smart data and tools, LIST empowers citizens in their choices, public authorities in their decisions and businesses in their strategies.
Through its research into advanced materials and processes, the Materials Research and Technology department, with over 190 researchers and engineers, contributes to the emergence of enabling technologies that underpin the innovation processes of local and international industry. The department's activities hinge on four thematic pillars: nanomaterials and nanotechnology, sustainable composite material, functional polymers, and process technologies (including scientific instrumentation).
Description
The internship position will assist our ongoing investigations in MRT Department (Fiber based Composites and Interfaces). This project focuses on the development and investigation of surface covering, namely coating or sizing, for continuous fibres reinforcing composites. While being innovative for the industry, the surface treatment formulations evaluated in this subject is already very promising. We propose to develop new water-based surface treatments based on the elegant combination of bio-inspired materials to promote adhesion between the fiber and the matrix. In this way, the student will:
Develop new bio-inspired-based polymers,
Use of the synthesized polymers as coatings onto the fiber,
Characterize the fiber surface and evaluate the efficiency of the designed solutions on composite materials.
Profil
Education
Master 1 or Master 2 in Material Chemistry
Competencies
Hands on laboratory techniques and methods to synthesize/modify well-defined macromolecular architectures (macromolecular engineering)
Knowledge on polymer and composite materials would be an asset
Language
Prise de fonction
Dès que possible
Postuler
Fermer
Vous avez déjà un compte ?
Nouvel utilisateur ?
Besoin d'informations ?
Vous souhaitez recevoir une ou plusieurs lettres d'information de l'ABG. Chaque mois des actualités, des offres, des outils, un agenda…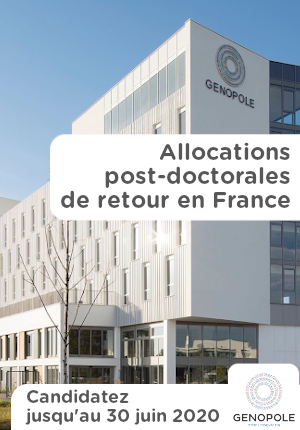 Ils nous font confiance