Translational Researcher (M/F)
| | | |
| --- | --- | --- |
| ABG-99586 | Emploi | Confirmé |
| 30/08/2021 | CDI | Salaire à négocier |

Généthon
Evry - Ile-de-France - France
Santé, médecine humaine, vétérinaire
Recherche et Développement
Employeur
Genethon is a non-profit biotherapy R&D organization created and funded by the Association Française contre les Myopathies , a French association that supports patients and their families, and which organizes the country's annual Telethon.
Its mission is to design gene therapy products for rare diseases, mainly neuromuscular, and to ensure their pre-clinical and clinical development in order to provide patients with access to these innovative treatments. It is an integrated R&D center ensuring translational development from research up to clinical validation, including technical innovation necessary and indispensable to these new therapies.
Poste et missions
GENETHON is recruiting a Translational Researcher (M/F) on a permanent basis
The Muscular Dystrophies laboratory at Genethon, headed by Dr. Isabelle Richard, is a leading laboratory in pathophysiology and gene therapy of muscular dystrophies. We are looking for a motivated scientist with knowledge of genetics, pathophysiology and/or therapy of muscular and/or cardiac diseases. The successful candidate will play a central role in the team's efforts to understand pathophysiological mechanisms and to discover novel therapeutic strategies.
If you are looking for a meaningful job and want to work with great colleagues using cutting-edge technologies, Genethon is the right place for you.
Mission :
In the Muscular Dystrophies laboratory led by Dr. Isabelle Richard, you will design research projects that you will conduct in collaboration with various internal and external teams.
In this position, your missions are the following:
In terms of research and scientific production, you:
Design and manage research projects aimed at better understanding the diseases mechanisms and/or at the design of innovative gene therapy strategies in the field of neuromuscular diseases with high added value for patients according to a rigorous methodology. The scientific quality of your work must be at the highest level of international competition. This work must lead to publication in the best scientific journals. It will also lead to patent applications whenever possible.
Write research projects, regulatory documents, funding applications;
Analyze, control and interpret the results.
In terms of scientific valorization, you :
Carry out a scientific and/or technical watch;
Write study reports and scientific articles, particularly with a view to publication and/or patent filing;
Create intellectual property by designing, developing and transmitting new and innovative methods and models;
Present your results at internal scientific meetings and/or national and international scientific conferences and events;
Build collaborations with public or private partners.
In terms of research animation, you :
Propose the best strategies and cuttingedge technologies to better understand the physiopathological mechanisms and to develop innovative therapies;
Participate in the training and evaluation process of the team;
Implement and maintain an effective communication process;
Follow up on the activities of the people under your responsibility and report to the laboratory manager;
Organize, coordinate and lead the necessary meetings;
Anticipate technological changes and developments to be implemented.
Mobilité géographique :
Pas de déplacement
Prise de fonction :
01/09/2021
Profil
With a PhD in Science, you have a successful 3-5 years experience as a Researcher in the field of gene therapy research or neuromuscular or cardiovascular pathology studies, and you have international experience evidenced by a stay in a recognized laboratory abroad. Ideally, you have the "Habilitation à Diriger des Recherches" (HDR).
You have the recognition of the scientific community thanks to your results which have been published in patents and high level publications.
You know how to spontaneously integrate all constraints and requirements related to the projects and the context.
You know how to translate the possible improvements of processes and programs.
You have a strong team spirit attitude and create the conditions for success and a collaborative climate conducive to the achievement of objectives.
You communicate effectively in English and French, both orally and in writing.
Postuler
Fermer
Vous avez déjà un compte ?
Nouvel utilisateur ?
Besoin d'informations sur l'ABG ?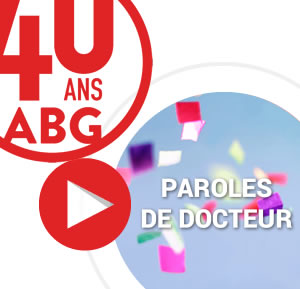 Vous souhaitez recevoir nos infolettres ?
Ils nous font confiance