Postdoctoral research fellow in synthetic organic radical chemistry, organocatalysis and electrochemistry
| | | |
| --- | --- | --- |
| ABG-99705 | Emploi | Niveau d'expérience indifférent |
| 23/08/2021 | CDD 20 Mois | > 25 et < 35 K€ brut annuel |
Mont-Saint Aignan - Normandie - France
Organic and radical chemistry, methodology, organocatalysis, electrochemistry, asymmetric synthesis
Recherche et Développement
Employeur
The COBRA laboratory (UMR-6014, https://www.lab-cobra.fr/) is gathering researchers from CNRS, Rouen Normandy University and INSA ROUEN Normandy (https://www.insa-rouen.fr/). The laboratory is located within the IRCOF building (Institut de recherche en chimie organique fine) at Mont Saint Aignan. 175 peoples are working within the COBRA laboratory (60 PIs, 20 technical and administrative supports, 70 PhD students, 25 PDRA). COBRA laboratory is a leading partner of the LABEX SynOrg, the institut Carnot I2C and the EUR XL Chem.
The work will be carried out in the group CatCH of the Heterocycles team at COBRA laboratory (www.lab-cobra.fr/equipes/heterocycles), in particular with the emergence of a research theme in connection to organocatalysis in radical and electrochemistry chemistry.
Poste et missions
In recent years, a surge in radical chemistry was met thanks to modern catalytic and technologic tools leading to the controlled generation of reactive radical species. The exploitation of radical processes to address the synthesis of high valued chiral compounds has become a key technology not only for sustainable chemistry, but also to explore 3D-chemical space in medicinal chemistry.
Within the framework of the "RIN emergent" fellowship in Normandy region, a postdoctoral fellow (20 months) is proposed for a PhD student in the Heterocycles team of COBRA laboratory (www.lab-cobra.fr/equipes/heterocycles - CatCH group), for a project aiming at developing efficient construction of chiral molecules making use of radical initiated domino reactions with emphasis on the use of both electrochemical techniques and organocatalysis.
Mobilité géographique :
Nationale
Prise de fonction :
01/11/2021
Profil
We are looking for an outstanding and highly motivated candidates with excellent knowledge in organic chemistry and products characterization (extraction, separation, isolation) and chromatography (HPLC et GC), as well as spectroscopy (NMR, IR, MS) are expected. Knowledge in radical chemistry and/or electrosynthesis and catalysis would be an asset.
In addition, we are expecting:
Good communication skills to work within a team
Independence
good organizational skills
Good writing and reporting skills
Objectifs
The recruited PDRA will be in charge of:
-Setting up the reaction conditions of radical chemistry with a focus on electrosynthesis and/or organocatalytic processes.
-Purification of the obtained compounds using regular purification techniques (flash chromatography, crystallization and so on…)
-Analysis and characterization of the using HPLC, GC, NMR, MS, IR…)
-Writing of the reports and publications
-Literature survey of the project
Postuler
Fermer
Vous avez déjà un compte ?
Nouvel utilisateur ?
Besoin d'informations sur l'ABG ?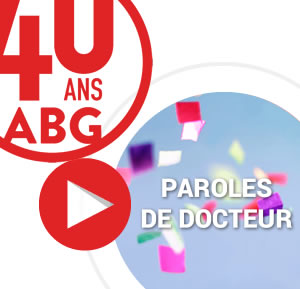 Vous souhaitez recevoir nos infolettres ?
Ils nous font confiance