Working in a large international group and living in Germany...
Clarisse Faria-Fortecoëf
This is the choice made by Charles Lales, Ph.D Engineer in Computer Sciences, after an academic and business experience in France.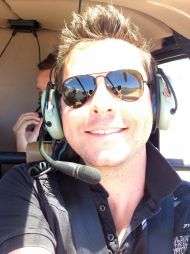 Early career in the academic sector
After a PhD from the University of Bordeaux and two years as ATER (Attaché Temporaire d'Enseignement et de Recherche) at the IUT of Bordeaux,

Charles Lales

had to pursue his career outside the academia. At the same time, as he says, a job in the private sector is more interesting in terms of career and salary prospects, especially if you change of company.

"In the computer field, this is the right approach, particularly in a region like Bordeaux. After a first experience, this is quite easy. In academia, excepted the "Qualification" to become lecturer or a few research engineer positions, there are little or any prospects. One of the advantages to be a PhD, is that you can look for a job in large companies, especially if you are able to move from a region to another one. But then, Paris is required"

.
Perspective that Charles will adopt in accordance with the evolution of his personal situation.
First experiences of the private sector and mobilization of social and professional networks
But before Paris, he was locally recruited in the framework of a fixed-term contract - which was his goal - of three months, in the early of 2010 by Sogeti High Tech as provider for Thales.

"One of the benefits of integrating a large group as a provider, is that it then allows you to know and to be known. If an opportunity arises to be recruited there, you have then more visibility in terms of contract's negociation. Meanwhile, it is possible to move from one provider company to another one, the reinforcement of your skills, but also your customer's knowledge justifying a salary increase. It is not uncommon to see early career people who have applied this strategy several times during the first 5 years. But be careful, because it may also reflect in your CV, some instability"

.
Furthermore, Charles regularly updated his profile on key professional networks such as Viadeo and Monster, but also LinkedIn for the international or Worketer for the IT sector. In parallel, some large groups have their own portal listing ads and allowing candidates to create their profile with CV. With this digital presence showing some availability and more particularly, a motivation to meet new challenges, Charles was contacted by a recruitment firm commissioned by Astrium Paris, a company of the EADS group. This group included in 2013, Airbus for aeronautics, Astrium for the aerospace, Eurocopter for helicopters and Cassidian for the security. Since January 2014, EADS became Airbus Group, Airbus is still dedicated to aeronautics, Eurocopter is now Airbus Helicopters, Astrium and Cassidian were merged to become Airbus Defence and Space. Working in this company, it was not only the opportunity to join a large international group established over the territory, but also to go abroad and especially to Germany which was a medium-term goal of our interlocutor. This perspective, promoted by the group at least in theory, he expressed it very early during the annual interview with his supervisor.

"However, you must be proactive and increase your efforts in this direction"

. Thus, this was on his own initiative that Charles got interviews with a HR of Astrium GmbH in Friedrichshafen (Germany). Although there was no vacancy, he considered this as an opportunity to become known.
Pursuing his goal, he also used XING,

the German Viadeo

in order to contact people working in the target country (Germany). In this regard, he advises to meet people, to exchange by mail with these networks' actors,

"this could be very instructive to see how these platforms are used by HR"

.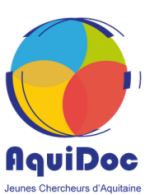 For example, at the Forum AquiDoc in Aquitaine, an annual day where young researchers can meet companies, proposed by the AquiDoc Association, a Viadeo stand allows PhD students to have tips for writing their profile, express their skills to the corporate world, make contacts and develop their network during their thesis. Charles also advises BIOTechno - a network which allows young researchers to contact companies in the biotechnology sector - and Entrezdok, the network of Doctors and companies sharing the same aim that AquiDoc, but at a national level.

"Participate in the events organized by these associations, is a good thing, but take part in their development is better, as this can be valorized in business as a good pratice or experience"

.
About his project to work in Germany, all that was proactive, ultimately did not work. This is the little opportunities or what has been set aside that allowed him to achieve his project.Thus, unexpectedly and through the old EADS platform (e-recruting), Charles was contacted for a need of Airbus in Toulouse. After a phone conversation, he declined the proposal, agreed to pass on this information to his colleagues and at the same time asked if it was possible for them to forward his CV to a Human Resources department of the group, in charge of Germany. A week later, during the summer of 2012, first contact with the HR of EADS Germany which looked for a profile for ... Airbus Helicopters GmbH.

The experience in Germany or how to quickly evolve one's career
After several phone conversations and one day spent in Munich, Charles went to Germany in February 2013. It was a new and genuine opportunity because not only, this allowed him to stay in the same group and thus retain his seniority, but also to get a significant increase of his wages. Defending transparency, Charles quite naturally communicates his salary. While in France, his monthly net was of 2,150 euros (before taxes), in Germany it amounts to 3,000 euros (after taxes), for the same position: R&D Engineer. "Nothing justifies such a wage gap. At this level, in Germany, there is a greater transparency. For example, the German Metallurgy Union "IG Metall" (Industriegewerkschaft Metall) publishes a salary scale, regularly updated and freely available on its website".
And what about in terms of research?
As R&D Engineer in the private sector, the situation at this level is not the same. As explains Charles, you have to: take into account the business requirements and budget issues; choose the existing tools and the right technology to meet the needs of a specific project; provide the most flexible and sustainable alternatives; manage the relationship with subcontractors, internal or external customers and so on. R&D activity is thus, minimal. In Paris, Charles worked on one or two products, in Germany, he is in charge of a portfolio of thirty softwares (80% are internally developed), which also implies the management of all related dimensions and activities.
What are the advantages of working in Germany?
A major difference with France and while remaining in the same group, it is that there are two kind of contracts: a contract of 35 hours and another one of 40. However, it is always in the framework of the first one that people are recruited by the company, the second one requiring an activity justification and a negotiation with the Union. In Germany, Charles also appreciates to be able to manage his working time thanks to a clocking device.

"It is also possible to work at home from the moment you do your job and attend company's meetings. It's very nice to be able to control my time without any stress from my colleagues or hierarchy. This year as I work about 45 hours a week, I can save one day a week, while I already have 30 vacation days. It is a system that limits frustration with a transparency of salaries, employees responsible for managing their work time. It is a kind of recognition and trust"

.
Furthermore,

he advises to carefully prepare one's transition from France to Germany

. For example, get information about the tax system (withholding tax), health insurance which is close to the American model, and so on.
How PhD was considered in this business context?
When Charles worked in Bordeaux, many people did not know what a PhD meant. "In Germany, people automatically call you "Doctor" and do not understand if you do not mention it on your business card. On the EADS platform, you have a specific category for the PhD, which is not the case for example at Astrium, Paris, the A Grandes Ecoles item being used instead. In Germany, where the PhD is integrated as a professional experience in itself and on the basis of the salary scale provided by the Union, which also defines the duties and responsibilities of a particular function, everyone can follow and act on his/her career, in all transparency".
And today, what are your plans for the future?
"Working several years in Germany or maybe I will permanently settle in this country if I stay in Europe".

However, Charles says he has to make progress in German, and this, even if English is significantly used in Airbus Helicopters, which is an exception in Germany.
In conclusion

, our interlocutor encourages all French PhDs to live such an experience, abroad, in a large international group and this from the early years of career.
If you wish to follow or contact Charles Lales, please visit his website.
---
ABG is a French non-profit organization. Our missions are :
To facilitate the transition of PhDs (whatever their field and seniority) from academia to the private sector;
To help companies recruit PhDs.
> Search a job ad or post a job.
Join us on these social networks :
More information about ABG?
Get ABG's monthly newsletters including news, job offers, grants & fellowships and a selection of relevant events…
They trusted us