Recruitment and career development of PhD-holders
Association Bernard Gregory
Training
Pursue a doctorate or not. Identify and promote one's competencies. Prepare for a career move. Supervise doctoral candidates.  Whatever the challenge you're facing, ABG helps you to take it up.
AvanThèse®
Thèse ou pas thèse de doctorat ? Telle est la question. Mieux vaut se la poser avant de se retrouver engagé pour trois ans ou de renoncer par simple méconnaissance ! L'AvanThèse® vous aide à répondre à cette question en toute connaissance de cause.
Capitalizing on the Experience of Doctors in Enterprise (EDEn)
It is therefore essential that each PhD student take a step back and learn to communicate effectively about his or her experience, skills and successes. The EDEn program (Valorisation of the Doctoral Experience in Business) was designed specifically to support doctoral students in their professional development.
Formation à l'encadrement
Manager est une compétence qui s'enrichit de l'expérience mais qui doit se baser sur des fondamentaux solides. Cette formation est conçue pour élaborer avec les participant(e)s les principes et pratiques qui donneront du sens à leur activité d'encadrement.
Full catalog
Order training
With innovation as a pillar of our approach, we regularly develop new training content and design tailor-made training programs in response to the needs of businesses, research organizations and institutes of higher learning. Contact us!
Order
News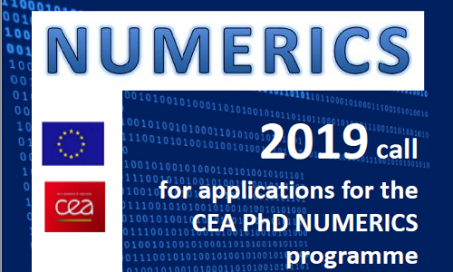 19/03/19
3 CEA laboratories located in France are seeking bright, highly motivated PhD candidates willing to contribute to the progress of these research with an important contribution of numerical simulation, scientific computing and artificial intelligence.
Deadline for applications: 30 April 2019
Event
06/03/19
Inscrivez-vous aux Rendez-vous de l'emploi 2019
News
27/02/19
Panel d'offres d'emploi : spéciale SHS
Event
22/02/19
PRIDE Annual Conference in Brussels on 28 and 29 March 2019
News
ABG
Since our founding in 1980, ABG has worked to promote the career development of PhD-holders, the innovative capacities of businesses, and to capture the value of skills acquired through training in research.
All about ABG
More information?
Get ABG's monthly newsletters including news, job offers, grants & fellowships and a selection of relevant events…