Calls for applications
Annonces de prix, bourses, concours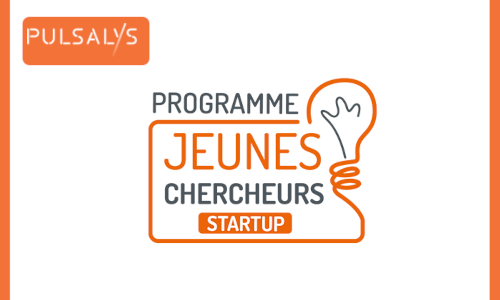 Are you a young doctor, post-doc or doctoral student at the end of your thesis? You think that your research results have the potential to become a future product/service, meeting a need in society? You are thinking about a start-up project, and consider bringing it to market?
The Young Researchers Special Startup programme may be the springboard that will help you realise your DeepTech ambition.
Apply until 15 October 2021.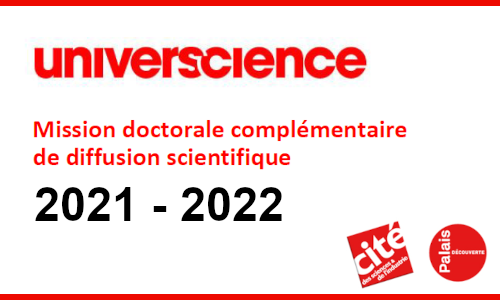 Une expérience de médiation scientifique vous tente ? Vous avez jusqu'au 15 septembre 2021 pour candidater aux missions doctorales de diffusion scientifique d'Universcience (fusion de la Cité des sciences et de l'industrie et du Palais de la Découverte). Toutes les disciplines sont les bienvenues (SHS included !). Découvrez les modalités de candidatures et lançez-vous !
The WINNINGNormandy – the program WelcomINg and TraiNING international high-level post-docs in Normandy aims to promote attractive research careers in the Normandy Region in France by funding individual-driven research training and career opportunities for Experienced Researchers. The program is co-funded by the European MSCA-COFUND program and the regional council of Normandy.
Application deadline for the first call: October 17, 2021.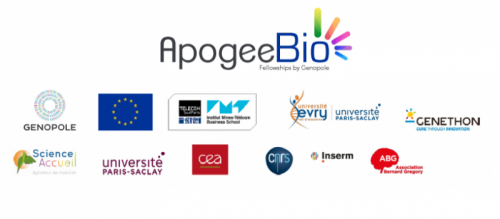 Genopole and its partners launch an ambitious funding programme that aims to foster the international attractiveness and visibility of Genopole biocluster through competitive international calls. Association Bernard Gregory will support selected young researchers in their career development.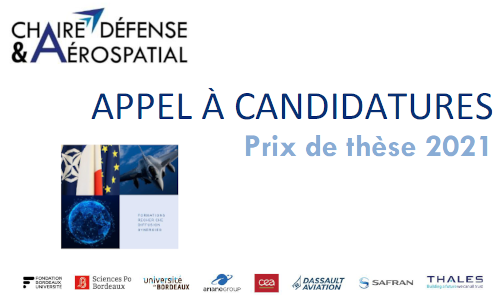 Dans le cadre de ses missions de recherche et de soutien aux étudiants, la chaire « Défense & Aérospatial » lance un prix qui vise à récompenser des travaux de thèses à vocation stratégique et prospective.
L'appel à candidatures est ouvert jusqu'au 15 juillet 2021 !
Depuis 40 ans maintenant,nous oeuvrons à vos côtés à la promotion du doctorat. Aujourd'hui, à l'occasion de notre 40e anniversaire,nous avons le plaisir de vous donner la parole. Racontez nous vos histoires à traver une courte "vidéo selfie" !
À vous de jouer... ACTION !
Avec la rentrée, le concours de pitch professionnel de l'Association Bernard Gregory approche à grands pas. Vous avez jusqu'au 18 septembre minuit pour nous faire parvenir vos vidéos. L'enjeu ? 10 places de finalistes qui présenteront leur pitch sur le PhD Talent Career Fair, le 5 octobre 2018, à Paris mais surtout, face à notre jury de cadres et dirigeants d'entreprises.
Association Bernard Gregory (ABG) is launching the call for applications for the 2021 professional pitch contest. Send us your video pitches now and get a place in the finals, on October 15, 2021, during the PhDTalent Career Fair, at CENTQUATRE in Paris.
The principle? Candidates have 120 seconds to convince the jury and the audience by presenting their research experience and their professional project in a clear, concise and convincing manner.

In October 2017, the Polish Government established the National Agency for Academic Exchange NAWA to support academic mobility and Poland's development in higher education and research. Supporting academic mobility stands among NAWA's most important objectives. NAWA is a major player in mobility, alongside the other main operators NCN, NCBiR and FNP who also run their own programmes. NAWA's role is similar to that of the operator Campus France. Here is a non-exhaustive list of possible funding.
More information about ABG?
Get ABG's monthly newsletters including news, job offers, grants & fellowships and a selection of relevant events…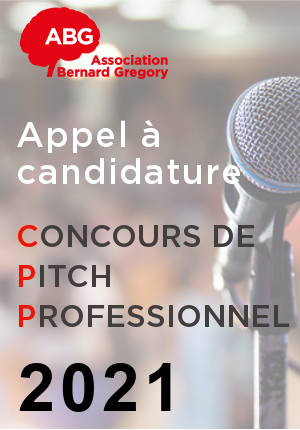 They trusted us