Programme HEKATE – turning ideas into business opportunities
Bérénice Kimpe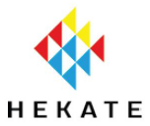 PhD students and early-stage researchers: do you want to develop your entrepreneurial spirit? If so, be part of the HEKATE workshop that is organized in Hamburg (November 26-28).
The workshop has been developed in the course of a

European initiative

fostering the cooperation between universities and business

. It is intended for PhD students and early-stage researchers who want to develop their entrepreneurial spirit and their innovation skills.
Senior academics and R&D managers will be there to share with the participants their experience and to coach them during their project development.
The workshop entails training sessions and networking opportunities!
More information on the programme and registration criteria: please read the flyer and/or contact the project manager:
Dr. Margarete Remmert-Rieper
euwork@tutech.de
Tel. : +49 40 76 629 6322
www.hekate-project.eu
---
ABG is a French non-profit organization. Our missions are :
To facilitate the transition of PhDs (whatever their field and seniority) from academia to the private sector;
To help companies recruit PhDs.
> Search a job ad or post a job.
Join us on these social networks :
More information about ABG?
Get ABG's monthly newsletters including news, job offers, grants & fellowships and a selection of relevant events…
They trusted us