Letter to the Christmas recruiter
Bérénice Kimpe - chargée de coopération "Espace germanophone"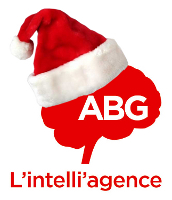 (Pour consulter cet article en français : cliquez ici)

Do you remember the weeks before Christmas when you were a child? The excitement looking through the toys catalogue, writing your wish list for Father Christmas? The list was accompanied by a letter, explaining how good you had been during the year, and that you really were worth all the toys your heart desired.

Now, years later, Father Christmas has changed into a recruiter, and your letter into an application letter.

Before writing to Father Christmas as a child, you needed to decide what you were wishing for. You had two options: choose among what you saw in the toys catalogue, or among the toys your little friends already owned. Nowadays, you choose from the job offers you might have found on a job board, or among professions you have learnt about during encounters with professionals.
When writing the letter, your objective was to convince Father Christmas to bring you what you yearned for. Your letter was divided into three parts: first you showed interest for the old man in red, and expressed your admiration for taking up the challenge every year, then you told him about yourself and how good you'd been the last year, and finally you suggested a meeting, so that he wouldn't forget your stocking at the chimney.
Your motivation letter has the same structure: it's not completely egocentric, but it must show your interest in the company in question. Talk about the company as well as the position for which you're applying. It's up to you to explain what stood out in your eyes: Why this position? Why in this company and not another? Your answers can be about activities, responsibilities, values, (work) environment, upcoming challenges or how it fits your career plan. In short, why you want this job. This is also the part, which will help you to structure the rest of the letter.
In the following section, you'll show your assets, and explain why you're the best candidate when it comes to skills and motivation. It's no use going through your professional experiences (that's the job of the resume!) Only mention the specific experiences, which allow you to illustrate the exact skills being sought by the recruiter. Always ask yourself the following question: "How can I prove that I really have this skill?"
Finally, think of making your motivation, enthusiasm and dynamism stand out using the right communication style. Use short, active and positive sentences! And, to wrap up your letter, finish on a positive note saying you look forward to hearing from the employer or even suggesting meeting with them to discuss your profile and the position in more detail.
Just as when your wrote a new letter to Father Christmas every year, write a new letter for every job application. Consider asking someone to look it over before you send it off. Maybe Father Christmas tolerates spelling errors; the recruiter won't!

(Translation : Andrea Pelikan)


---
ABG is a French non-profit organization. Our missions are :
To facilitate the transition of PhDs (whatever their field and seniority) from academia to the private sector;
To help companies recruit PhDs.
> Search a job ad or post a job.
Join us on these social networks :
More information about ABG?
Get ABG's monthly newsletters including news, job offers, grants & fellowships and a selection of relevant events…
They trusted us