« 2016 Scientific Mobilisation Program » to Australia - Call for applications
Clarisse Faria-Fortecoëf
(Pour consulter cet article en français, cliquez ici)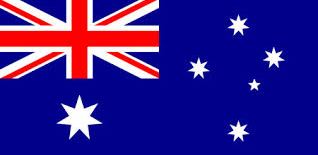 The Embassy of France in Australia is offering a travel grant with a priority given to early career researchers of any nationality which aim is to facilitate and enhance research collaboration beetween France and Australia.
Eligibility criteria (for Australia as well as for France) for this program, in the framework of the 2016 Call for proposals, are as follows:

1) Applicants have to meet the following conditions:

undertaking a

PhD

in Australia or in France, OR
undertaking a

postdoc

in Australia or in France, OR
working as a

researcher or research assistant

in an university or research institution in Australia or in France for approximately five years.
2) Conducting a

research project

that involves at least one French or Australian scientific or technological partner, AND
Participating in the development and monitoring of

bilateral research collaboration

.

3) Applicants must also be conducting

high quality research

, judged upon the originality of the research topic, the quality of the research team, the prospects for development and transfer of technologies.



Funding will only cover the expenses for a return trip between France and Australia (financial support for living expenses is not included)

.



Application deadline: January 17, 2016 (January 18 for researchers from Australia)

.



You will find all useful information (application process, deadlines) on the website of the Embassy of France in Canberra.
More information about ABG?
Get ABG's monthly newsletters including news, job offers, grants & fellowships and a selection of relevant events…
They trusted us