ABG tower, this is PhD, taxi clearance and take-off instructions, over! [PART 2]
B. Kimpe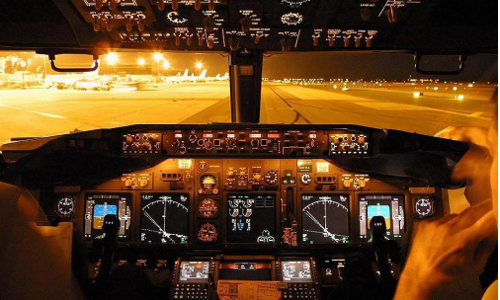 Author: Bérénice Kimpe (Head of International Department)
You're a doctoral candidate and you're thinking about going abroad? Roger that. But have you anticipated the different steps of your mobility? No? Then here are some practical advices to guide you like air traffic control with airplanes.

After the questionning and shaping of yourself and your professional project in [PART 1], this week let's focus on preparations... What actions do you need to take so as to experiment mobility in the best possible conditions ?
Once cleared for taxi, the airplane will be pushed back and taxi until it reaches the runway. That's when flight attendants present the safety procedure. Then, the plane is picking up speed, reaching its rotation speed and finally taking off.



Steps for a smooth departure


In your mobility project, taxi will be the implementation of all the necessary steps for a smooth departure such as :

>> Writing postdoctoral fellowships applications, for instance :
>> Preparing your applications and taking into account professional and cultural differences (a German CV is nothing like a French one).

>> Getting an accomodation, whether it be a flat on your own ot shared (more usual abroad than in France).

>> Searching for information and targeting potential employers based on your professional goals.

>> Being well informed/prepared to deal with the immigration rules in the target country...

Your rotation will be your recruitment and hop, you take off for a new and great adventure, on human and professional level



Sunshine and turbulences


Once the climbing phase over, the plane has reached its cruise altitude. Over the clouds, you have a clear and sunny weather. Except when the weather radar warns pilot and co-pilot for weather degradations and for worse flight conditions: turbulences, air holes…
A stay abroad is not always comfortable, depending on its duration and cultural proximity to your host country culture.

Once you're out of the clouds (congrats on completing ths whole administrative process!), the sun is here, sparking enthusiasm about your new social and professional environment. Every single aspect of your life is prone to savor the taste of novelty and you should enjoy it, especially since it is not meant to last forever.

Indeed, the more you're integrated in the new culture, the more aware you will be of the situation complexity. Some behaviours you found funny at the beginning are starting to get on your nerves (for example when something is said and the real meaning is different from what you thought), your original habits are not
perceived
positively (for example when you spontaneously add a topic during a meeting in Germany, when the agenda has been set at least one week before)…

In a word, you don't understand the others and the others don't understand you. Moreover, you're feeling homesick. Welcome in the culture shock! Keep positive, it will pass at some point: ask people who went mobile, they will confirm! You should also consider

reaching out to international students associations dedicated to
welcoming and helping students integrate ;

sports ;

cultural exchanges and communication.
So that is all for this week ... Time to put it into practice! Feel free to reach out to us on twitter @Intelliagence and see you next week for the 3rd and last part of the trip!

>> Read more... [PART 1]
Find the articles of the summer vacation series, from previous years :
More information about ABG?
Get ABG's monthly newsletters including news, job offers, grants & fellowships and a selection of relevant events…
They trusted us