A PhD school programme for researchers in the energy field
Ludovic Fery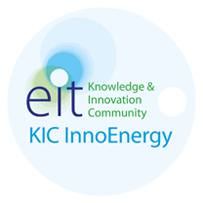 Is your PhD project in the field of energy? Connected with an industrial issue or company? Are you interested in developing a product or service related to your research?
If so, you might be interested by KIC InnoEnergy PhD School programme.
KIC InnoEnergy is a consortium of 27 European partners promoting change in sustainable energy. They offer a training programme that complements and supplements the training-through-research followed at universities: KIC InnoEnergy PhD school.
There are three kinds of benefits from joining this programme:
• A training in innovation, entrepreneurship and business to supplement technical skills and guide the PhD candidates in the development of innovative projects ;
• A financial support for European mobility – expenses for travel, accommodation and allowance covered by KIC InnoEnergy ;
• An access to a network of 220 industrial and academic partners throughout Europe.
Moreover, your supervisors in the laboratory or in the company will benefit from:
• A reinforced efficiency in collaborative research thanks to the presence of a PhD candidate well trained in innovation, entrepreneurship and business and involved in the KIC InnoEnergy industrial network ;
• A reinforced efficiency in international collaboration thanks to the PhD candidates' European mobility fully funded by KIC InnoEnergy.
Applications are open all the year for PhD students already enrolled in a PhD programme in a European university, with a minimum of 2 years leaving before the end of their PhD.
Next deadline will be the 16th of October 2016, for selection interviews planned in mid-November.
For more information about KIC InnoEnergy PhD School and application: www.kic-innoenergy.com/education/phd-school/
---
ABG is a French non-profit organization. Our missions are :
To facilitate the transition of PhDs (whatever their field and seniority) from academia to the private sector;
To help companies recruit PhDs.
> Search a job ad or post a job.
Join us on these social networks :
More information about ABG?
Get ABG's monthly newsletters including news, job offers, grants & fellowships and a selection of relevant events…
They trusted us