Young women scientists, L'Oréal fellowship program is open
Ludovic Fery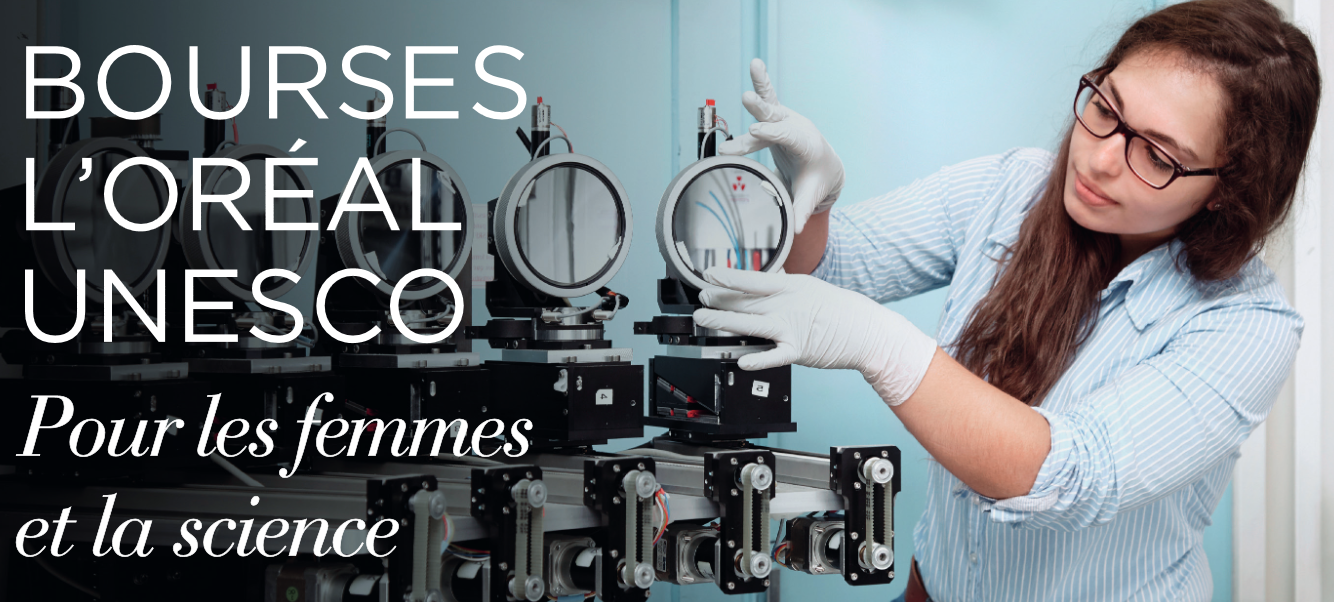 As in 2016, 30 fellowships will be awarded to women PhD students and women postdoctoral fellows within the framework of Fondation L'Oréal's ''For women in science'' program, in partnership with UNESCO and French Academy of science. Candidates can be of all nationalities but must study or work in France in one of the following fields: formal sciences, life science, environment or materials science, and engineering.
The only other necessary condition for your application: be at least in 2nd year of a thesis project for PhD students, and in the case of postdoctoral fellows, have defended your thesis less than 5 years ago.

30 grants are made available by Fondation L'Oréal, worth €15,000 for each PhD student and €20,000 for each postdoctoral fellow.
The application deadline is 27 March 2017 at 11:59 PM.

To apply, and consult the program rules, go directly to the online application platform.

Backstage of the day organized in honor of the thirty fellowships of "For women and science" 2016 edition:
---
ABG is a French non-profit organization. Our missions are :
To facilitate the transition of PhDs (whatever their field and seniority) from academia to the private sector;
To help companies recruit PhDs.
> Search a job ad or post a job.
Join us on these social networks :
More information about ABG?
Get ABG's monthly newsletters including news, job offers, grants & fellowships and a selection of relevant events…
They trusted us