ABG tower, this is PhD, Descent and landing instructions [PART 3]!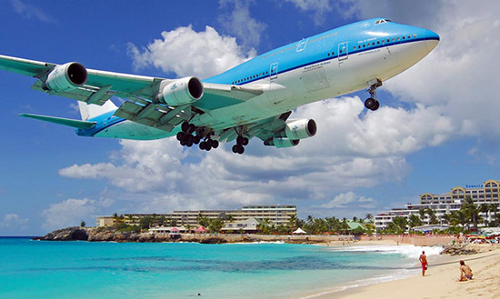 Author: Bérénice Kimpe (Head of International Department)
You're a doctoral candidate and you're thinking about going abroad? Roger that. But have you anticipated the different steps of your mobility? No? Then here are some practical advices to guide you like air traffic control with airplanes.

At the end of [PART 2], your mobility experience has reached its cruising pace, professionally and humanely ... Weeks, months, pass and the time to consider your return is finally drawing near. This symbolic flight begins thus preparing to land.

Here's a checklist of good practices for a smooth and efficient return.
Descent and initial approach phases


These phases take place when the plane is progressively descending, getting closer to the destination point. Pilot and co-pilot :
ask flight attendants to prepare the cabin for landing ;

check the weather conditions at the airport ;

get in touch with air traffic control to know the approach guidelines ;

review the check-list for landing…
The descent is your return mobility. Like the plane, you need to prepare this phase because it can be tricky and complicated. For a smooth landing, here is some practical advice :
If you have to pass examinations, don't forget to write down all the main dates :
> pre-registration,
> application deadline (and ), the one for the
> examination,
> interviews…
WARNING

:
think ahead and take care of all the elements you need to provide
Remain visible : you stayed abroad for a long time. Your former professional environment forgot about you, except perhaps if you have maintained the contact with your former colleagues or the HR department.
How?
> by sending them information on your latest projects,
> by visiting them during your holidays,
> developing a collaboration with your former laboratory…
Try as much as possible to remain in yout former colleagues's radar so as to be thought of in case of opportunity ;
explore the job market and stay informed on the recruitment trends :
> who is recruiting ?
> which skills ?
> which profiles ?
Those are ways to notably improve your applications.
Final approach and landing


The air traffic control keeps guiding pilot and co-pilot to help them align the plane with the runway. In the last part of the descent, the plane is nose-up until touchdown, more or less smoothly. They just have to slow down and then taxi until their parking stand, where passengers will disembark and luggages will be unloaded.

The return in your own country can be as hard as the touchdown of a plane, depending on the duration of your stay and your adaptability level to the host country culture. You're going to live again what you lived when you arrived in the host country: that's what we call the reverse culture shock.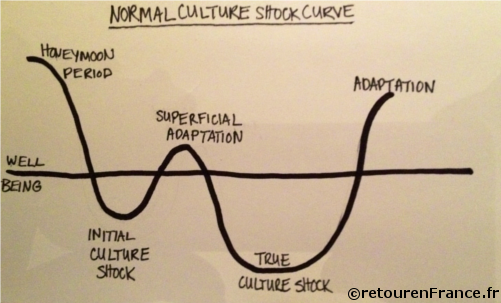 In other words, feeling like a foreigner in your own country, in your own family.
Keep calm, and carry on... it fades away with time !

In order to avoid a crash, the plane is slightly nose-up before landing. The same should apply to you : do not focus only on your return and think ahead what your next professional step will be. By looking up to a distance, different perspectives to see your experience through may appear, making it therefore easier for you talk about your mobility experience... especially in front of a recruiter.
This concludes this series of summer advice articles... Now you are armed & ready to deal with any desire for mobility! Do not hesitate to contact us on twitter @Intelliagence to react, or question our mobility expert Bérénice Kimpe!


>> Read the previous steps of this mobility summer guide :
Or consult the FULL ARTICLE available on our Medium Blog!

You can also consult previous articles from the summer vacation series :
More information about ABG?
Get ABG's monthly newsletters including news, job offers, grants & fellowships and a selection of relevant events…
They trusted us