Jean-Luc Beylat elected President of Association Bernard Gregory (ABG)
The Ordinary and Extraordinary General Assembly of the Bernard Gregory Association, meeting on Thursday 4 April 2019, validated the appointment of Jean-Luc Beylat as President of the Association. This appointment follows the unanimous vote of the Board on March 14, 2019.

He succeeds Pierre BEUZIT, President of ABG since May 2011.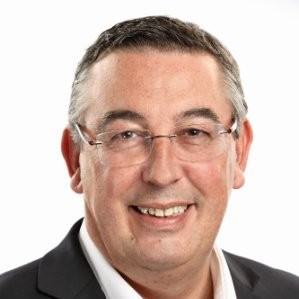 Jean-Luc Beylat has been actively involved in innovation policy in France for 15 years. He is at the head of Nokia Bell Labs France, has chaired the Systematic Paris-Region competitiveness cluster since 2011 and the French Association of Clusters (AFPD) since 2012. He has also co-authored 3 reports for the government: the first one, entitled "Innovation: a major challenge for France - Boosting the growth of innovative companies", was published in 2013.
With a PhD in semiconductor laser physics from Université Pierre et Marie Curie, as part of one of the first CIFRE conventions (French industrial doctorate), he conducted his first research work in Marcoussis' laboratories. He was then at the head of research teams in various countries (Germany, United States, China, etc.) within Alcatel, before taking over the management of Bell Labs France of Alcatel Lucent in 2009. Today part of the Nokia group, Bell Labs France employs 250 researchers of 35 nationalities, including more than 30 doctoral students.
The urgent need to revitalize the doctorate in France
Starting from the observation that "on a global scale, the doctorate has become the norm, the reference", and conscious of a strong international competition, Jean-Luc Beylat wishes to align his mandate with the DNA of ABG:
increase the recognition and visibility of PhD, in particular by fostering links with the socio-economic sector;
act with public authorities;
inform and train students, doctoral candidates and doctorate holders with respect to their career development.
He also expressed his desire to contribute to "revitalizing the doctorate in France" by actively participating in the work of ABG. According to him, "it is imperative to launch a major doctoral policy in France that transcends the divisions between schools and universities, capable of motivating new generations, and that will allow France to exist within 21st century companies and universities." This is the meaning of his commitment and the project he intends to lead at the head of ABG, in collaboration with the other structures promoting the doctoral training.
Vincent Mignotte
Executive Director of ABG