The ABG team sends you its best wishes for 2020
On the occasion of this new year, the ABG team offers you its best wishes, as well as a few words of Vincent Mignotte, executive director of the association.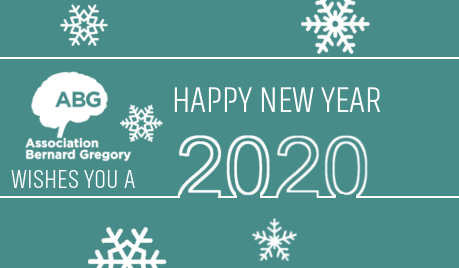 2019 has been rich in events and great encounters, both in France and in Europe. All these meetings are an opportunity to learn and understand what doctoral candidates, researchers and economic partners are going through... They enrich and stimulate us to provide better solutions to your concerns.
The main motivation to undertake a PhD remains the passion for research, but PhDs can then flourish in a multitude of roles and environments: ABG is here to help them discover these options. At a time when expertise is systematically questioned or put on the same level as anecdote, PhDs have an important role to play, regardless of their place in society. Capable of intellectual rigour and with a critical sense, capable also of experimenting, they can everywhere be the defenders of the scientific spirit. At a time, too, when the development of technology is accelerating, how can we do without the human and social sciences to understand the upheavals that lie ahead?
For forty years, ABG has been working to promote PhD and PhD holders in all socio-economic sectors. At your side, we will remain faithful to this beautiful mission in 2020!
Vincent Mignotte
Executive Director at ABG
More information about ABG?
Get ABG's monthly newsletters including news, job offers, grants & fellowships and a selection of relevant events…
They trusted us