AMI Doctorants
Clarisse Faria-Fortecoëf
(Pour consulter cet article en français, cliquez ici)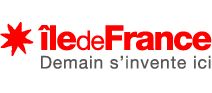 In order to develop openness to the international, the Conseil régional d'Ile-de-France has developed a scheme to support the international mobility (AMI – Aide à la Mobilité Internationale) of

PhD students

, regardless of nationality, enrolled in the first or second year of thesis in Humanities and Social sciences, during the 2015-2016 year, in one of laboratories located in Île-de-France.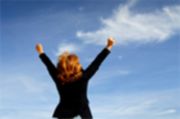 AMI Doctorants

provides a funding which can be used to cover expenses associated with

any mobility abroad

and integrated as part of the research program pursued by the PhD student: field studies, traineeships, study visits, participation in international seminars and conferences.
Support amounts to a maximum of € 4,000

and can be used by the recipient throughout the remaining duration of her/his thesis, but may not exceed three years.
Application deadline:
For PhD candidates: between 2 February and 30 March 2015.
For the graduate school: between March 31 and April 30, 2015.
On the

website of the Regional Council of Île-de-France

you will find all useful information you need (contact...) and will be able to download various documents like "What to do? Step by step" (only available in French).
More information about ABG?
Get ABG's monthly newsletters including news, job offers, grants & fellowships and a selection of relevant events…
They trusted us