French researchers' network in Spain
Clarisse Faria-Fortecoëf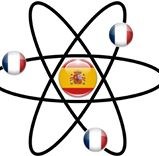 An initiative which aims to increase exchanges between French researchers, improve the flow of information on research and scientific employment in France and in Spain and to foster scientific cooperation between both countries.

The Office for Science and Technology of the French Embassy in Spain has launched an operation in order to set up a network of French researchers (PhD students, postdocs, permanent and visiting researchers) working in Spain.

At first and in order to identify a maximum of researchers, special pages for the French Community of Researchers in Spain have been created on LinkedIn and Facebook.
On the Facebook group page for example, you will find information on

recruitment campaigns

and calls for proposals such as that published in the framework of Euro-Mediterranean cooperation project ERANETMED on the topic of renewable energy, energy efficiency, management of water resources and water-energy nexus.
The Office for Science and Technology also wishes through this new network, to boost scientific culture operations organized in French Institutes of Spain.
Furthermore, some testimonials of French, Francophone or Francophile Researchers in Spain, are also available on the website of the French Embassy.
More information about ABG?
Get ABG's monthly newsletters including news, job offers, grants & fellowships and a selection of relevant events…
They trusted us