PRESTIGE Postdoc program
Clarisse Faria-Fortecoëf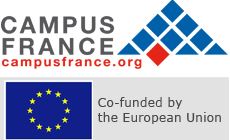 Coordinated by Campus France, under the Marie Curie Actions-COFUND of the FP7,

PRESTIGE

is a

co-financing

aiming at fostering the

international mobility of post-doc researchers

and funding about 1/3 of the post-doc fellow's living allowance,while the remaining 2/3 are financed by another partner, either publicor private .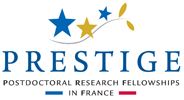 This programme officially started on the 1st September 2014 for a total duration of 5 years (01/09/2014 – 31/08/2019)

.

Three mobility

schemes

are available:
Incoming, allowing foreign or French researchers complying with the Marie Curie mobility rules to carry out their post-doctoral research work in France (12 or 24 months).
Outgoing

, for researchers from France wishing to carry out a post-doctoral research project in another country (6 or 12 months).
Re-integration, targeted at nationals of EU Member States or Associated Countries working in another Third Country to come to France to further develop their career (12 ou 24 mois).
This program is open to all scientific fields.

Call for applications is open all year long. The next deadline to apply online is September

30, 2016

.

For more information, please see the FAQ section before contacting Campus France by email at prestige@campusfrance.org
.
> PRESTIGE on the website of Campus France
More information about ABG?
Get ABG's monthly newsletters including news, job offers, grants & fellowships and a selection of relevant events…
They trusted us