San Francisco or the new American dream
Clarisse Faria-Fortecoëf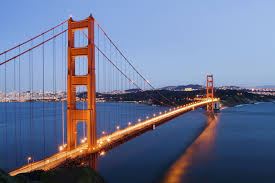 (Pour consulter cet article en français, cliquez ici)
With 2.8 million inhabitants, 60,000 French residents (10,000 to 15,000 working in the high tech field) and an unemployment rate of 5.8%, San Francisco and the Bay Area, host

large groups

such as Google, Apple or Facebook,

High Tech centers

such as the Silicon Valley and

many startups

with

significant needs for qualified staff

(Master and PhD levels).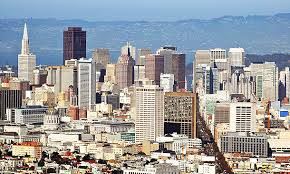 Considered as the largest network of investors in the world and identified as one of the15 cities to target for changing everything ("Expatriation : 15 villes à cibler pour tout changer"), San Francisco is witness each year of the establishment of over 60,000 startups.

In the framework of a job seeking and outcomes being more important than diplomas for American employers, the resume's style has to be catchy, with an accurate quantification of the applicant's performance in order to grab the attention of the reader and to bring out the economic interest of the candidacy.

If in San Francisco, there is no dress code, imposed schedules, or a mapped out career, all is not so easy, starting with the living cost. The monthly rent of a three-room flat, for example, amounts to more than 3,000 US dollars. At the same time, some jobs are quite well paid. For example, for engineers with a profile particularly sought and five years of experience, the annual salary is about $125,000.

As in the case of countries such as Australia (please read our paper of September 2014, it is quite difficult to get a visa. You will find useful information at this level on the website of the Embassy of the United States of America in Paris. On the website of the Consulate General of France in San Francisco, some links can be also interesting to explore such as the website of the French District, the first online information website for French and/or French-speaking people who live, visit or are interested by the United States (see for example, the "S'expatrier" section or the page about the US green card Lottery or Diversity Immigrant Visa program.

Among solutions:

start one's own business in sectors such as high tech, web, or green technologies

.

But before settling in San Francisco, it is advisable to launch one's start-up in France (existing public support), and then, to go exploring on site, with a tourist visa for example. Also, get in touch with people through social networks (LinkedIn, Eventbrite, Meetup...).

An event such as that which takes place from 15 to 18 March 2015 in Austin (Texas) - SxSW

(South by Southwest)

- could be a good opportunity. Will attend this event, the 15 startups handpicked by Business France (result of the merger since December 2014 between UBIFrance agency and the French Agency for Business International Development (Afii)) which support the development of French companies overseas. Business France has also formed an alliance with the French Tech Hub (San Francisco and Boston), a growth accelerator for French High Tech Companies in the U.S.

The above data come partly from the article published in August 2014, on the website capital.fr: "S'expatrier à San Francisco : le nouvel American Dream se mérite
More information about ABG?
Get ABG's monthly newsletters including news, job offers, grants & fellowships and a selection of relevant events…
They trusted us