Call for proposals HOMING and FIRST TEAM
Clarisse Faria-Fortecoëf
(Pour consulter cet article en français, cliquez ici)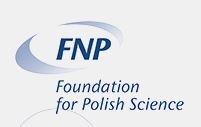 Two new programs implemented by the Foundation for Polish Science (FNP), the largest source of science funding in Poland.

Deadline for application: March 24, 2016

.
FIRST TEAM and

HOMING

are targeted to

young PhDs

from abroad, regardless of nationality, in order to offer them the opportunity to go or return to Poland in the framework of their research.
Funded projects must help to resolve or identify a scientific issue that will have an impact on the world market development or that will solve a major challenge. Priority topics are reported in the "List of the National Smart Specialisation"
HOMING programme is designed to encourage researchers abroad to pursue a postdoctoral fellowship in Poland or to return to the country. Researchers can apply for projects of up to

24 months

for a

maximum budget of € 180,000

. The project can be conducted in a research unit or company.
FIRST TEAM programme aims to enable young researchers to create and lead their

first research team

. The project manager must include other young researchers in his team (students, PhD students, postdocs). Application is possible for a period of

36 months

and a total budget of less than € 450,000.
The project can be conducted in a research unit, a company or a consortium of a research unit and a company

For further information, please see the FNP's website.
More information about ABG?
Get ABG's monthly newsletters including news, job offers, grants & fellowships and a selection of relevant events…
They trusted us