Launch your startup with the « French Tech Ticket »
Clarisse Faria-Fortecoëf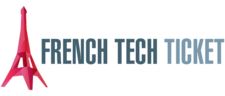 With a promising first season for which 23 startups were selected among 722 projects submitted from around the world, the French Tech Ticket is back in 2017, with 41 partner incubators (versus 10 in 2016) all over France.
Launched in 2015 by French government and Paris city, the

French Tech Ticket program

aims to select and to host in France, international entrepreneurs, startup creation or development project holders.



The programme includes

:

A

funding of €45,000

per team over the course of a year, with no loss of equity (€20k to cover personal costs and €25k to cover professional services);

12 months in one of the 41 selected partner incubators

;

fast-track procedure for team members to obtain a French residence permit

;
tailored program of events to support startup's growth.

Eligibility criteria

:

Foreign founding teams of 2 or 3 people;
the team can include a maximum of 1 French citizen;
startups must be in the creation or growth phase;

consulting firms and import-export businesses are not eligible.
Application deadline: August 24, 2016.

70 winning projects

will be announced in December 2016 for a program starting in January 2017.

For more information (partner incubators list, application...): http://www.frenchtechticket.com/
More information about ABG?
Get ABG's monthly newsletters including news, job offers, grants & fellowships and a selection of relevant events…
They trusted us