Dragon-STAR 2nd Call for proposals
Clarisse Faria-Fortecoëf
An opportunity for European organizations (company, university, research centre) to participate in the Brokerage Event organized during the EU-China Business & Technology Co-operation Fair which will be held on 21-23 October, 2014 in Chengdu (China).

Application deadline: April 30, 2014

.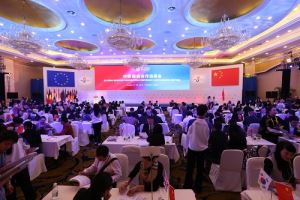 This call for proposals is launched in the context of the Dragon-STAR (Sustaining Technology And Research) project which is funded by the European Commission, under the Seventh Framework Programme (FP7) for Research and Technological Development. More specifically, it provides a Travel Grant Scheme, in the framework of the

participation in events and/or missions in China

.
Its

aim

is to support technological and research collaboration between Chinese and European organizations in order to explore the opportunities, not only for joint participation in the European Commission's Horizon 2020 programme, but also the possibilities of concluding technological agreements.
The Travel Grant Scheme is designed to cover the mobility expenses (travelling and accomodation) to participate in the

Brokerage Event organized in parallel to the EU-China Business & Technology Co-operation Fair, which be held in Chengdu on 21-23 October 2014

. This support amounts to a maximum of €2,500
The topics of the Fair and the Event are the following: modern agriculture; energy saving-environmental protection; bio-pharmaceuticals; IT; new energies; general aviation.
On the Dragon-STAR website, you will be able to download the

application form

and contact for all information, Ms. Monika Nagy: phone: +30 2310 539 817, ext. : 2017; e-mail: @ m.nagy sbbe.gr.
More information about ABG?
Get ABG's monthly newsletters including news, job offers, grants & fellowships and a selection of relevant events…
They trusted us