International Final of "My thesis in 180 seconds" in Quebec, September 25, 2014
Clarisse Faria-Fortecoëf
Belgian, French and Moroccan national winners join this year their Canadian fellows at the Coeur des Sciences of the Quebec University in Montreal.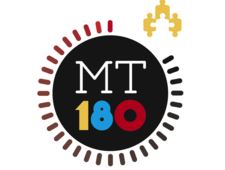 "My thesis in 180 seconds" Competition allows PhD students to present the complexities of their research in French, in an engaging and accessible way before a live audience. It aims to develop scientific talent, to reveal an ability to disseminate research, raise awareness of the importance of science-society dialogue, and thus to foster the vocational integration of PhD students.
The National Canadian final was held at the University of Concordia in Montreal, Wednesday, May 14, 2014, during the 83rd Congress of the Acfas (association francophone pour le savoir). For more information about this association and its activities, please read our paper of August 14, 2013.
This year this competition was exported overseas with the organization of national finals in Belgium on May 22,

Morocco on May 27

and France on June 10.

In France, the competition was held at the University Claude Bernard Lyon 1 and gathered the best candidates of the 15 regions previously selected in regional finals.
Following this event, three winners were rewarded. Chrystelle Armata finalist in the Rhône-Alpes region with a jury chaired by ABG, won the 3rd prize. The second prize went to Noémie Mermet of the Auvergne University and the

first one

to Marie-Charlotte Morin of the Strasbourg University. To watch this event's videos, please click here.
As for France, the three finalists from each country will participate in the International Final which will take place for the first time in

Montreal, on September 25, 2014

at the Coeur des sciences of the Quebec University in Montreal (UQAM).
More information about ABG?
Get ABG's monthly newsletters including news, job offers, grants & fellowships and a selection of relevant events…
They trusted us