And if your future was in Quebec?
Clarisse Faria-Fortecoëf
(Pour consulter cet article en français : cliquez ici)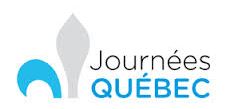 "Journées Québec": an opportunity to find a job in your expertise field, and to discover the Quebec labor market as well as all aspects of life in Quebec.

The next edition will be held on May 30 and 31, 2015 in Paris

.

Year after year, the "Journées Québec" (Quebec Days) attract an increasing number of Quebec employers looking for qualified candidates in targeted sectors of the labor market and job seekers who wish to work in Quebec.

The 11th edition which was held in Paris on 29 and 30 November 2014 recorded nearly

11,300 registrations

. Since recruitment activity was launched in 2008, nearly

1,000 people have been hired

.

If you have a

training/experience in one of the "star" business sectors

(Aerospace, Mechanical Engineering, Information and Communication Technology...):

Register and create your profile

before

May 20, 2015

.

Check then the help for candidates

in your profile as well as the

list of vacancies

.

Fill up your resume

using the form provided for this purpose.

Apply

before

May 20, 2015

to job offers that match your profile.
Among

available resources

on

May 30 and 31, 2015

:

Quebec Immigration Office in Paris: Advisors will give you information on what have to be done (steps, formalities) before going to work in Quebec.
Emploi-Québec: Representatives will make you discover the Quebec labor market, employment prospects and business sectors which are hiring.
Pôle-emploi (International): Advisors will help you in your project of professional mobility.
Participation in this event is free of charge, but you must confirm your attendance before

May 29, 2015

, after receiving an invitation or a convocation.

For

further information

, please regularly visit the website of Journées Québec, as well as its Facebook page.

More generally, if you are interested in an occupational mobility in Canada, you can also read our paper: "Destination Canada".

More information about ABG?
Get ABG's monthly newsletters including news, job offers, grants & fellowships and a selection of relevant events…
They trusted us