Researchers without borders #EU4PHD
Our event, supported by the European Commission, is aimed at guiding early-stage researchers in the implementation of their mobility project, and promoting professional opportunities in the European Research Area. Venue: Paris, December 11 and 12, 2017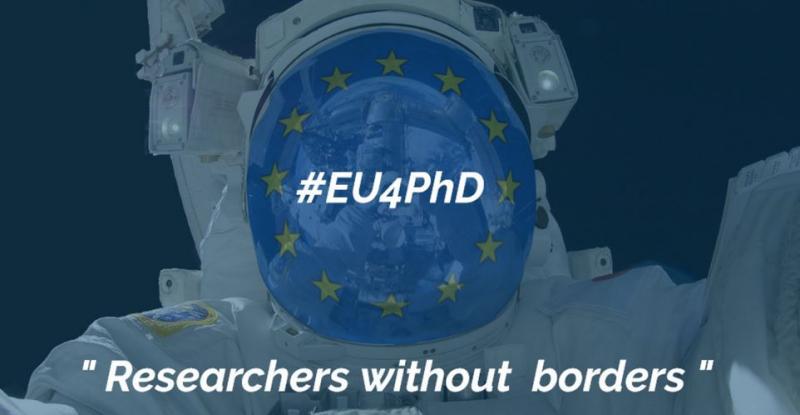 ---
---
Organized by ABG, UFA-DFH, UFI-UIF, the event is an unmatched opportunity to meet representatives of companies, research institutes, mobility funding bodies and career advisors from different European countries.
Through plenary sessions, workshops, individual advisory sessions and a fair, participants can deepen their knowledge of:
European research landscapes
Doctoral and postdoctoral funding programs
Recruitment processes in both the academic and industrial sectors
They will also find advice and information on how to address mobility-related challenges such as pensions, dual-career couples and return mobility.
Follow us on Twitter @ABG_Asso #EU4PHD
Read - download the programme [pdf]
Read - download the booklet [pdf]
List of speakers with biography [pdf]
For any question before or during the event, feel free to send an email to international@abg.asso.fr.
This year and for the first time, all plenary sessions of our Mobility & career days will be streamed live on the ABG Youtube channel.
Here are the details of the sessions :
Introduction
Career opportunities in European research institutes: BIST, ICN2, DKFZ, Karolinska Institute, LIH, LISER
Research landscape in Europe (part 1): Germany, Norway, Czech Republic
Recruitment process and mobility in academia; IIT, ICN2, LIH
Doctoral and postdoctoral funding schemes (part 1): DAAD, EU-fellowships, French-German University, French-Italian University
Recruitment process in industry: Novartis, RTDI, Novo Nordisk
Apéro Doc
Mobility challenges and employers' best practice: Eurodoc, Euraxess, Resaver, University of Copenhagen
Career opportunities beyond academia (incl. international organisations)
Research landscape (part 2): Great-Britain, Belgium
Public-private partnerships in Europe: LIST/Goodyear, Atos, ANRT
Doctoral and postdoctoral funding schemes (part 2): fundit, Royal Society, FNRS, EIT InnoEnergy, bilateral programmes from the French Ministry for Foreign Affairs
Conclusion
Find below some vacancies in Europe that are advertised on our jobboard for this event!
Reference 48134 - PhD thesis "3-D printing of bacterial biofilms for environmental applications" (University of Applied Sciences and Arts Northwestern Switzerland - Basel)
Reference 74169 - Assistant Professor (Charles University, Faculty of Mathematics and physics - Prague)
Reference 74195 - Underwater sound physicist / acoustician / engineer (Biology Centre of the Czech Academy of Sciences - České Budějovice)
Reference 74196 - Machine Learning Engineer and Imaging Scientist (SpaceKnow Inc. - Prague)
Reference 74197 - Position in multimodal Neuroimaging data analysis and modelling (Institute of Computer Science of the Czech Academy of Sciences - Prague)
Reference 74198 - Junior Researcher : Implementation and operation of laser driven secondary sources of XUV and x-ray radiation (ELI Beamlines - Dolní Břežany)
Référence 74271 - Quality Assurance & Regulatory Affairs Officer with a QP agreement (Hospithera - Bruxell
Researchers mobility is necessary and benefits both at the individual and global scale. In order to explain how, the three organizing actors [ABG, UFA and UFI] have answered a few questions in this series of mini-interviews entitled : Mobility as a PhD and available in a playlist dedicated to mobility and career days # EU4PHD on ABG's YouTube channel.
Read - download the press release [pdf]
Find out more
This website is brand new : if you discover a bug, or if you have a suggestion for us, please feel free to contact us. Thanks in advance!