PhD 2.0: on the road to personal branding!
Wojciech Lewandowski - Community manager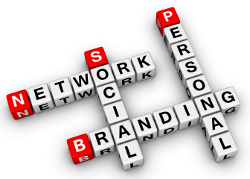 With the widespread use of the Internet and professional networks, managing your visibility and your identity on the web is more and more important for your career. Your presence on the Internet is crucial: it will help you to be identified and recognized as an expert in your domain, to develop your network and to have access to the hidden job market. Don't be afraid and adopt a global approach for personal branding: apply to yourself the communication methods used by big companies. Wow. Don't panic, choosing the content is the most complicated part, not the technology!
Name-googling

now amounts to

1 out of 5 requests

on the web. Have you ever searched for the first and last names of your new colleagues to know a little more about them?

Recruiters also do it.

Is what you're saying about you consistent with the information we can find on the Internet? If you don't pay attention to your e-identity, the way your personality and skills are perceived will be far away from who you really are. You can even be mistaken for a namesake.

First step: Lock up your Facebook profile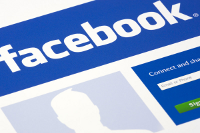 Facebook

is a social network. Ensure that your publications on Facebook are secured and are not displayed publicly. For professional networking, prefer

LinkedIn or Viadeo

which are tools dedicated to such use. In order to check if your Facebook account is well locked up, click on «view as» in the settings to see your profile as if you were a visitor. You could identify the publications which are public and then restrict their access to «friends only». This way, only your contacts will have access to your profile information.
Second step:
bring your professional profile into line with your ambitions
What is the goal of your presence on the Internet?
What impression do you want to make?
What information do you want to share about yourself?

Answering these questions is important: depending on your career stage, the goals of your presence on the Internet will be different.
Third step: Create or update your LinkedIn profile
LinkedIn is an unbelievable tool to increase your visibility and develop your network, provided that your profile is a good one. Here are the 5 major criteria for success.
1. Use a specific headline



Never use "Looking for a job" or "Unemployed". This is the first thing one will see onyour page! Choose as a headline your current, past or targeted job position. Recruiters must immediately understand what you do and what you're looking for.
2. Choose a good picture for your profile



Your profile is 7 times more likely to be consulted if you add a photo. However, select a picture of you which conveys your enthusiasm and your professionalism. Smile, you are observed! Make sure that the first impression you make is the good one, it is really important!
3. Be clear by writing your resume



There are no restraints to write a resume but some rules must be respected: be concise, eliminate jargon and write with the first person.
4. Select the right keywords



Your goal is to be found by search engines when specific skills are required. Using keywords will help the visitors of your profile to better understand what you are able to do. Take inspiration from profiles similar to yours to find the right keywords. Also, recommending the skills of your contacts may encourage them to recommend yours.
5. Enrich your profile



Highlight your uniqueness! You can make your profile more attractive by linking external videos (e.g. a speech at a conference), presentations (slideshare), achievements or publications! Don't hesitate to ask former colleagues or employers to write a recommendation on your profile.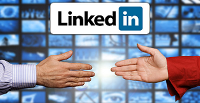 Then, it will be time to begin with your quest for new professional contacts. Be proactive: create the opportunities, don't wait! Last but not least:

don't forget that being active on the Internet is fine but nothing will ever replace a handshake.
---
ABG is a French non-profit organization. Our missions are :
To facilitate the transition of PhDs (whatever their field and seniority) from academia to the private sector;
To help companies recruit PhDs.
> Search a job ad or post a job.
Join us on these social networks :